Find more resources in your city!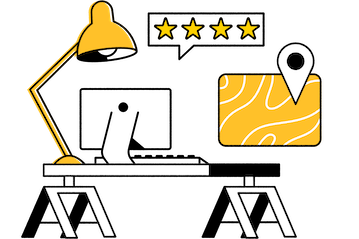 Start Exploring
Should your business be here?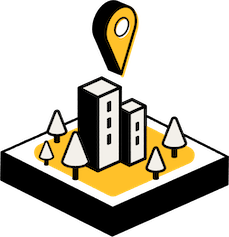 Add your business
What are the chances elders in Topeka will fall victim to scams?
A variety of factors can contribute to your senior's risk of being scammed. A common reason older adults get scammed is social isolation or loneliness and their desire for interactions with others. They could also lack knowledge of their finances and seek the assistance of a stranger or a close relative. Here is a look at the impact of elderly fraud in Kansas:
Kansas had 728 elderly fraud victims in 2020.
Resulting in $ 7,314,673 total losses.
What's great about working with a skilled elder care attorney in Topeka is their knowledge of the types of scams your senior could encounter. They can provide tips to help your senior loved one watch for signs of fraud. If your senior has already been scammed, they can offer representation to help recover some losses and also take steps to protect their assets from future fraud attempts.
What should families in Topeka know about the prevalence of elder abuse?
Becoming the victim of elder abuse is unfortunately something that can happen to any older adult. Some people categorize this type of abuse as solely physical or financial, but there are many ways a senior can be victimized by strangers or even people in their lives. Take a look at the prevalence of elder abuse by abuse type:
Whether you want to protect your older loved one from neglect, psychological, or other forms of abuse, it's good to work with experts who have a quality understanding of how to identify signs before it occurs. When it comes to protecting your older loved one's finances, a Topeka elder care attorney can help get the job done. They have experience with creating wills and trusts, planning estates, assigning guardianship, and more. Finding the right attorney can make a positive difference in your senior loved one's life.
How can I help the senior in my life find an elder care attorney in Topeka?
To locate an expert attorney for seniors in Topeka, you'll need to know the specific type of assistance your aging loved one needs. You'll want to also keep in mind the type of elder care services specific attorneys provide. Some may be able to help your senior loved one with financial matters like drawing up end-of-life documents. Some can help with health care issues like filling out Medicaid applications or providing Medicaid asset protection. Your senior might also be able to receive representation if they have been the victim of neglect or abuse. The key to finding the right lawyer is to look for one who is skilled in your older loved one's areas of need.
Fortunately, there are many elder care attorneys in the area who can give your senior valuable assistance. Learn more about this topic and how to locate help for your aging loved one by consulting our comprehensive guide to choosing an elder care lawyer.
Elder care attorneys in Topeka
Don't wait any longer to find the right Topeka elder law attorney for your senior. Working with a skilled expert can provide necessary protection to your older loved one's assets and also help them receive justice if they've been harmed by abuse or neglect. Allow Seasons to assist with your search for help. Review our unbiased listings today.