Find more resources in your city!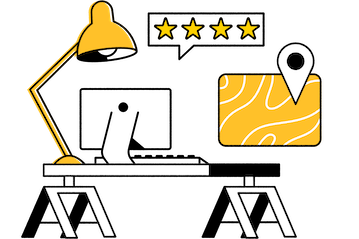 Start Exploring
Should your business be here?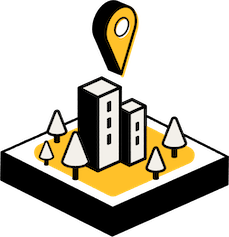 Add your business
What are the chances elders in the Tri-Cities will fall victim to scams?
Adults who are aging can easily fall prey to financial and domestic abuse. If you are worried that your aging loved one is experiencing problems like this, but you believe they don't know where to seek help or that they are too afraid to come forward, it's crucial to locate a professional who understands Tri-Cities elder law. Research shows there were over staggering losses for seniors in 2020 alone.
Tennessee had 1,881 elderly fraud victims in 2020.
Resulting in $ 10,846,194 total losses.
Tennessee has a lot of work to do when it comes to protecting seniors from being victimized by others. That's why it is useful to find out legal professionals in the area who specialize in elder law.
Attorneys can offer assistance beyond dealing with abuse cases. Many can help seniors who need guardianship or conservatorship, or have other legal areas of their life they would like to focus on, such as setting up a will.
Who are the people who commit crimes against the elders of Tri-Cities?
Individuals who commit crimes against elders can be just about anyone. It stands to reason that if your elder is facing abuse, it is likely by someone that you already know. That's why it is so important to seek out help in Kingsport, Bristol, or Johnson City if you believe there is a problem your older loved one is facing.
Although adult children and other relatives are the biggest perpetrators of elder abuse, strangers make up a decent percentage, too. By helping your senior get in contact with an elder care attorney in the Tri-Cities, you can focus on helping them take the first step to reclaim their safety. These professionals can provide you and your senior loved one with peace of mind, as a trusted and valuable resource.
How can I help the senior in my life find an elder care attorney in Tri-Cities?
Making sure your older loved one has access to a Tri-Cities elder care attorney gives your senior the chance to enjoy their golden years, feeling peaceful and secure. You can feel confident knowing they are safe from abuse and the repercussions of fraud. If your senior ever has questions on how to change their power of attorney or what is needed for a living will, the attorney can assist with these problems. Seniors may wish to have their will updated or want to see what can be done to avoid probate. If you would like more information on what to look for in a Tri-Cities elder care attorney, take a look at our comprehensive guide to choosing an elder care lawyer so you can assist your senior in getting the legal assistance they need.
Elder care attorneys in Tri-Cities
Finding a qualified professional who understands Tri-Cities elder law doesn't have to be difficult if you know where to look. We can assist you and your senior in the search for finding the right attorney to meet their needs through our listings. Take a look and discover a variety of attorneys in Kingsport, Bristol, or Johnson City who can help your senior loved one today.