Find more resources in your city!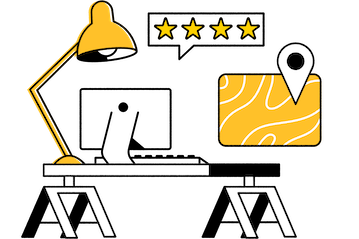 Start Exploring
Should your business be here?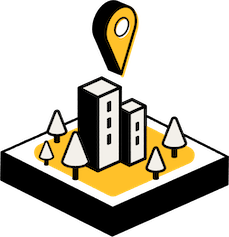 Add your business
What are the chances elders in the Quad Cities will fall victim to scams?
The classic form of senior abuse is a scammer taking advantage of lonely seniors who will talk to anybody, and sadly the stereotype often proves true. The FBI compiles an annual report on the number of elderly fraud victims and total monetary losses per state, and here is how Iowa fared in 2020:
Iowa Had 570 elderly fraud victims in 2020.
Resulting in 4,085,790 total losses.
An attorney for seniors in the Quad Cities can show your loved one what to watch out for so they don't give away their hard-earned savings. If you're concerned that your senior may still fall victim to a fraudster, you can explore conservatorship so someone less trusting is in charge of the purse strings.
What are some signs of elder abuse that caregivers in the Quad Cities should look for?
Financial abuse might be the most common way seniors are taken advantage of, but it is not the only one. The National Center on Elder Abuse recognizes five different forms of abuse, some of which are more challenging to spot than others. Fortunately, the organization provides signs to watch out for below:
Signs to look for in identifying elder abuse
Physical Abuse

bruises, wounds, cuts, fractures, sprains, or other signs of physical trauma
recent falls
signs of punishment such as evidence of physical restraint
medication overdoses

Psychological Abuse

emotional distress or withdrawal
lack of self-care
lower self-esteem or feeling of despair and worthlessness
dementia behaviors like biting, rocking, and sucking

Sexual Abuse

bruises and abrasions in the chest or genital region
STDs, bleeding, and trauma in genital areas, genital infections
increased anxiety or depression
agitation, restlessness, and sleep disturbances

Financial Abuse

sudden changes in bank account or to a will or other financial documents
disappearance of funds, possessions
poor financial decisions
unpaid bills and other financial distress
anxiety and depression
malnutrition

Neglect

unsanitary or unsafe living conditions
personal hygiene issues
untreated bed sores
untreated/unattended health issues
malnutrition or dehydration
If you notice any of the above, you should report it to the proper authorities immediately. A Quad Cities elder law specialist can help you determine who to contact and what to include in your report. Likewise, the list above is not comprehensive. If something seems off with your loved one, you should do everything you can to figure out why.
Why should I help the senior in my life find an elder care attorney in the Quad Cities?
Some people are hesitant to find a beloved senior a Quad Cities elder care attorney because they don't see lawyers as a practical element of senior care. They couldn't be more wrong. Seniors are less likely to fall victim to elder abuse if their potential abusers know that they have legal counsel. Should something happen, a lawyer can also help your loved one seek compensation for any physical or emotional damages that resulted from it. Not only that, many Davenport, Rock Island, Moline, and Bettendorf elder law experts have a background in estate planning that allows them to help clients set up a living trust or write a will. Simply knowing that legal advice is available to your loved one could even put both of your minds at ease.
Our comprehensive guide to choosing elder law attorneys includes more great tips on why lawyers are important for seniors and how to find one, so please look it over with your senior.
Elder care attorneys in the Quad Cities
We understand that your time with your loved one is limited and you'd rather spend it doing anything but discussing elder law. Unfortunately, elder abuse can happen to anybody and all older adults need to be protected if they are to enjoy their golden years in safety and security. The free resources on Seasons make it easy to start looking for great local attorneys in the Quad Cities, so please don't hesitate to make use of them! Your older adult will thank you for showing an interest in their needs.