Find more resources in your city!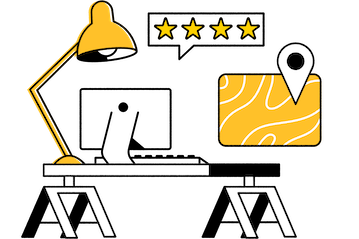 Start Exploring
Should your business be here?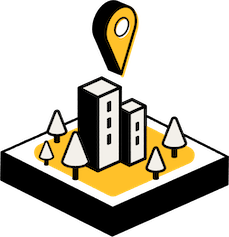 Add your business
Disability, special needs, and long-term care planning in St. Louis
Long-term care is essential for many seniors who are no longer capable of taking care of themselves, but the logistics can be a headache. A neglectful caretaker could cause lasting damage that your loved one never truly recovers from, but thankfully a St. Louis elder care lawyer can address the problem. Likewise, the paperwork that goes into paying for services such as assisted living and senior meal delivery can be complex unless your loved one has a lawyer to explain it all to them.
An attorney for seniors in St. Louis can also help your loved one prepare for extended periods of incapacitation by establishing a conservatorship or giving a trusted relative power of attorney over their affairs, ensuring that their interests will be looked after while they are out of commission. Your loved one could even write a living will that details how they would like their physicians to approach an end-of-life scenario.
Facts and stats on elder care law in St. Louis
What are the chances elders in St. Louis will fall victim to scams?
Scam artists search for easy marks and trusting seniors are one of the easiest populations to exploit. As such, it's no surprise that seniors are a favorite target. The FBI compiles an annual report that reveals the number of elderly fraud victims in the U. S. and by state. Here is how Missouri fared in 2020:
1,578 Elderly Fraud Victims in 2020
Missouri's total is neither exceptionally high nor low, but you should still be prepared. A private St. Louis elder care attorney can share best practices for avoiding scams and seek corrective action if your loved one gets bamboozled. Do not hesitate to contact one if you're concerned about your loved one.
Why are St. Louis elder care attorneys needed?
Most of us assume that elder abuse is infrequent because exploiting an older adult is such a heinous thing to do. Sadly, it's actually more common than anybody would like to admit. The National Center on Elder Abuse, or NCEA, provides the following information about elder abuse cases on its website:
Studies have found that at least one in 10 community-dwelling older adults experienced some form of abuse in the prior year.
For every incident of abuse reported to authorities, nearly 24 additional cases remain undetected.
Financial abuse was the most commonly reported form of mistreatment.
At least 10% of seniors report being the victim of elder abuse, while nearly 24 cases go unreported for each reported to the authorities. Taken together, these statistics mean that elder abuse is extremely commonplace. Luckily, you can protect your loved one by using our resources to set them up with a great elder care attorney in St. Louis.
Why should I help the senior in my life find an elder care attorney in St. Louis?
Remember what we said above about seniors being ideal victims for scam artists? Some fraudsters pretend to be attorneys to gain legitimate access to seniors' assets. You obviously don't want that to happen, so we recommend finding your a loved one a St. Louis elder care lawyer yourself. You won't need to worry as much about your loved one's security, and the senior in your life will be able to rest easy knowing that expert assistance is just a phone call away. Best of all, our resources allow you to streamline your search by looking at only top candidates.
Elder care attorneys in St. Louis
Asking if your loved one needs an elder care lawyer can be a loaded question. How will they react if the answer is no? How will you react if it's yes? We still recommend having the conversation though as it's the only way to protect your loved one from those will ill intent.