Find more resources in your city!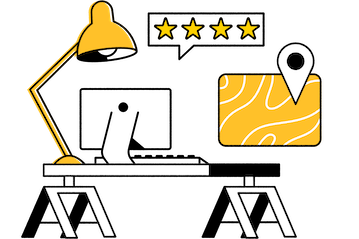 Start Exploring
Should your business be here?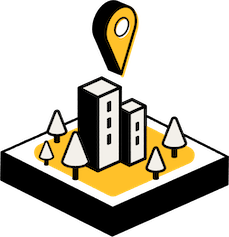 Add your business
What are the chances elders in Sioux Falls will fall victim to scams?
There is always a risk that your senior will fall victim to a scam. South Dakota had had its fair share of elder scams in recent years, and you need to be proactive to give your older loved one the best chance of staying safe. For many families, that means hiring an attorney who specializes in Aberdeen, Brookings, or Sioux Falls elder law.
South Dakota had 169 elderly fraud victims in 2020.
Resulting in $ 1,396,978 total losses.
An elder care attorney in Sioux Falls may be able to help you set up safer and more practical financial instruments to protect your senior's wealth. They can also help you find and prosecute those who are responsible for taking advantage of them financially, physically, or emotionally. It can bring you a lot of peace of mind to have this support on your side.
Why are Sioux Falls elder care attorneys needed?
Financial crimes are just one reason why you might hire an attorney who specializes in Aberdeen, Brookings, or Sioux Falls elder law. Physical and psychological abuse are also prevalent enough to think seriously about. These risks need to be taken seriously, or else your senior could end up experiencing this kind of mistreatment one day.
Alarming statistics about reported and unreported elder abuse
Studies have found that at least one in 10 community-dwelling older adults experienced some form of abuse in the prior year.
For every incident of abuse reported to authorities, nearly 24 additional cases remain undetected.
Financial abuse was the most commonly reported form of mistreatment.
There's no reason to sit back and allow these kinds of things to happen to your elderly loved one. Take some action and you can do a lot to reduce your senior loved one's risk so that they're able to enjoy their golden years in health and happiness without having to spend time worrying about these things.
How can I help the senior in my life find an elder care attorney in Sioux Falls?
Once you've decided to hire an elder law attorney, the next step is picking the right one for your senior and family. You can begin that journey online by looking at online reviews and websites to get a sense of the pros and cons of each provider in your area. You may also want to focus on finding a lawyer with a certain area of expertise if your senior has a legal situation that you want to resolve quickly.
After that, you and your senior can start meeting with your finalists in person to evaluate intangible factors like personality fit. We've also put together this comprehensive guide to choosing an elder care lawyer that contains everything you need to know in order to get more out of your decision-making process.
Elder care attorneys in Sioux Falls
Hiring an elder law attorney won't guarantee that your senior never experiences fraud or mistreatment. But doing so can reduce the risk of those things happening by quite a bit. It can also bring you the peace of mind of knowing that you're prepared for any situation that may occur. Not only that, but it'll also give your senior the ability to spend more time enjoying their golden years instead of having to worry about these things.
If you're ready to take the first step, you can do so on Seasons by taking a closer look at our free resources today.