Find more resources in your city!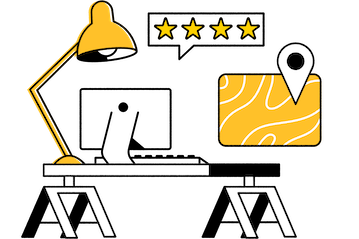 Start Exploring
Should your business be here?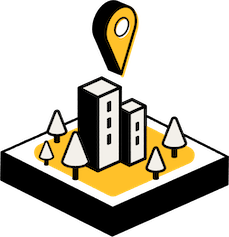 Add your business
What are the chances elders in Scranton will fall victim to scams?
It's an unfortunate reality that some people will try to take advantage of seniors in any way that they can. This means that senior scams in states like Pennsylvania are more common than you might initially expect, as shown below. It's another reason why hiring a Hazleton elder care attorney could be a good move for your family.
Pennsylvania Had 3,543 elderly fraud victims in 2020.
Resulting in 23,335,992 total losses.
People want to believe that their seniors are safe from things like scams, but you never really know. It's better to be prepared for them and proactive instead of waiting for the worst to happen. Having a pre-existing relationship with an attorney who specializes in Scranton elder law is a great way to keep your aging loved one safe.
What should families in Scranton know about the prevalence of elder abuse?
Elder abuse is a serious issue that doesn't get talked about as much as it should. As you can see from the data below, there are several forms of senior abuse that are common — many of which are under-reported. These are more examples of the issues that a Scranton elder care attorney can help protect your aging loved one from.
An attorney who practices Scranton, Wilkes-Barre, or Hazleton elder law can help you and your family deal with many problems that may cause harm to your senior. They can also help you be proactive about setting up things like trusts and conservatorship to fend off potential issues before they can occur. That way, your senior is ready to enjoy their golden years with the comfort of knowing they have the protection of an elder law professional.
Why should I help the senior in my life find an elder care attorney in Scranton?
You may need to take over the responsibility of finding and hiring a Wilkes-Barre elder care attorney for your senior — especially if they aren't able to conduct a thorough research process themselves. Doing this could have a huge positive impact on their life in several ways:
Keeping them safe from scams, abuse, and neglect
Giving your family justice if someone takes advantage of your senior
Helping your aging loved one prepare end-of-life legal documents
Providing advice to help your senior set up a trust
If you're ready to hire an attorney for seniors in Hazleton, now is the best time to begin doing your research. Take a look at our comprehensive guide to choosing an elder care law attorney to get a closer look at what factors you should be thinking about before hiring an attorney for seniors in Wilkes-Barre.
Elder care attorneys in Scranton
Elder care attorneys are advocates who do everything in their power to keep the seniors they work with safe and happy. That kind of protection is important for your aging loved one. Hiring the right attorney could be the key to ensuring that they're able to enjoy their golden years without being taken advantage of. Please use the resources you've found on Seasons to research your options and find the best fit for your family.