Find more resources in your city!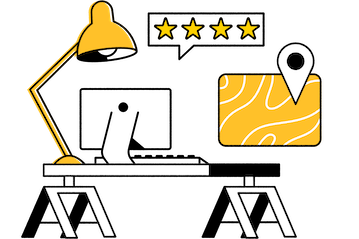 Start Exploring
Should your business be here?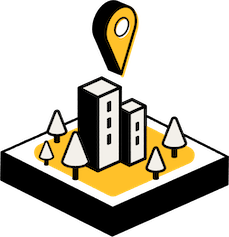 Add your business
What are the chances elders in Santa Barbara will fall victim to scams?
Unfortunately, many seniors fall victim to scams. While older individuals suffering from dementia may be particularly vulnerable to financial fraud, anyone can become a victim if the fraudster is convincing enough. FBI crime data reveals that the number of elderly fraud victims is extremely high. Keep in mind that only a portion of crime is actually reported to the FBI and included in the data:
California had 12,534 elderly fraud victims in 2020.
Resulting in $ 152,644,032 total losses.
What can you do to protect your senior from financial fraud? Having an elder care attorney in Santa Barbara, Santa Maria, or San Luis Obispo should be your first line of defense. For example, a guardianship or conservatorship can ensure that nobody can maliciously appropriate a senior's funds and use them for their personal pleasure. However, you may need an attorney to help you petition for such an arrangement before a judge.
What should families in Santa Barbara know about the prevalence of elder abuse?
The rates of elder abuse may surprise you. While it does depend on the type of abuse, it's higher than it should be. In fact, no senior should have to suffer from abuse in their older age, when they are retired and supposed to be enjoying life and resting. Here is the prevalence of different types of elder abuse, according to research:
To the untrained eye, elder abuse might not always be apparent. That's why you should enlist the help of an expert in Santa Barbara elder law. Lawyers who specialize in elder law are experienced with this topic. They know how to spot the signs of elder abuse, and they know which steps to take to stop the abuse immediately.
How can I help the senior in my life find an elder care attorney in Santa Barbara?
It's important to find an expert in Santa Barbara elder law who has experience dealing with the needs of the elderly. They will be able to pinpoint legal issues your senior might need help with. They can help them achieve justice after experiencing abuse. They can also help them draft a will. It might seem like a difficult topic to bring up, but your older loved one will be able to live in peace knowing that their end-of-life wishes will be honored, and their death will not be a burden to their loved ones. A lawyer offering a free consultation can help you get a chance to see how legal aid can help.
Read our comprehensive guide to choosing an elder care lawyer for more information on what to look for.
Elder care attorneys in Santa Barbara
Hiring an attorney to help protect your senior loved one is key to ensuring they can live their final years in respect and dignity. It will also give you peace of mind, knowing they are not open to exploitation. Let Seasons help you in your search for a Santa Barbara elder care attorney today.