Find more resources in your city!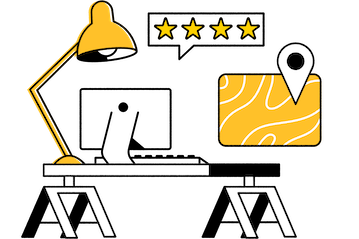 Start Exploring
Should your business be here?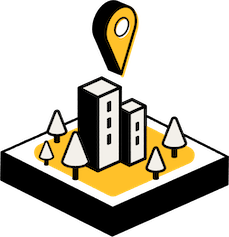 Add your business
Disability, special needs, and long-term care planning in San Francisco
There are several different categories of elder law that an older adult in your life may need help with. One of these is planning for things like disabilities, special needs, and long-term care. It's impossible to predict exactly what will happen to your loved one as they grow older, so you'll want to make sure that they have a plan in place that they feel comfortable with for every eventuality.
An elder care attorney in San Francisco can guide your loved one through this process. They can help them create a living will that sets out what will happen to your loved one in terms of medical care and end-of-life decisions should the need for it arise. A San Francisco elder care lawyer can also set up long-term care planning for your loved one. Taking the time to set all of these things up now can let the older adult in your life age peacefully.
Facts and stats on elder care law in San Francisco
What are the chances elders in San Francisco will fall victim to scams?
Older adults are major targets for scam artists, and it's an unfortunate reality that thousands of older adults fall victim to fraud every year. For example, take a look at this report from the FBI. It shines a light on exactly how bad the problem of elder fraud is in the state of California.
12,534 Elderly Fraud Victims in 2020
The data shows that in 2020, there were over 12,500 victims of elder fraud in California alone. Getting your loved one connected with a San Francisco elder care lawyer can help to keep them from joining this statistic. An attorney can review any contracts or financial moves that your loved one makes to ensure that they are valid.
What should families in San Francisco know about the prevalence of elder abuse?
Elder abuse is another thing that you'll have to watch out for as your loved one ages. You absolutely don't want anyone to take advantage of the older adult in your life. But, as the data below from the NCBI shows, there is a very real risk of encountering various types of elder abuse.
As you can see, the rate of overall elder abuse is above 15%. That means about 3 out of every 20 older adults will encounter elder abuse at some point. If this happens to your loved one, connecting with an experienced and caring San Francisco elder care attorney can provide them with the necessary legal resources.
Why should I help the senior in my life find an elder care attorney in San Francisco?
Connecting with an elder care lawyer can give both you and your loved one peace of mind as they age. An attorney can get together with your loved one to assess their aging preferences and ensure that they are set up to receive the type of care that they want as they get older. Additionally, you will likely sleep easier at night knowing that the senior in your life is protected from scams and abuse. The knowledge that your loved one has a long-term care plan set up that they feel content with can be comforting to both you and your loved one too.
Elder care attorneys in San Francisco
If you're serious about hiring an elder care attorney in the San Francisco, take a closer look at the free resources available here on Seasons. We provide all of the information that you need to find elder care attorney choices that align with your loved one's needs.