Find more resources in your city!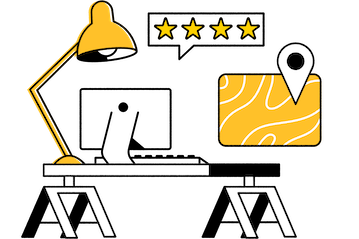 Start Exploring
Should your business be here?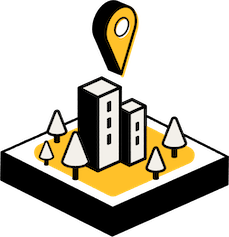 Add your business
Disability, special needs, and long-term care planning in San Antonio
When a senior ages at home or lives out their final years at an assisted-living facility, they may become increasingly vulnerable to abuse. Cognitive decline is a tragic reality of life, and it can make seniors susceptible to scams. In many cases, caregivers and healthcare workers turn out to be less trustworthy than you might have thought. Seniors may also become completely incapacitated or disabled as they age. This may prevent them from exercising autonomy over their own healthcare decisions. Some seniors fail to even write a will before they pass away, dying intestate and leaving the government to divide their assets without any input or control from their family.
The best way to avoid all of these scenarios is to act quickly – before it's too late. An elder care attorney in San Antonio can step in and investigate potential abuse, create end-of-life protocols, and help seniors draft a will that best serves their wishes.
Facts and stats on elder care law in San Antonio
What are the chances elders in San Antonio will fall victim to scams?
The statistics regarding financial abuse among seniors are shocking. According to a recent report, over 6,300 seniors fell victim to scams in Texas during 2020 alone. This should be a serious wake-up call to those who dismiss elder financial abuse as a rare occurrence. If it can happen to them, it can happen to you. your loved one.
6,342 Elderly Fraud Victims in 2020
If your senior does fall victim to a scam, a San Antonio elder care lawyer can help rectify the situation. In many cases, you may be able to sue the negligent party and recover your losses. For example, an assisted-living facility that has been overcharging your senior for years can be sued for gross negligence.
What types of mistreatment do elder care attorneys in San Antonio pursue?
All forms of senior abuse are illegal in Texas, and those guilty of abusing seniors can be held accountable in court. Abuse is divided into different categories, such as physical abuse, sexual abuse, psychological abuse, financial abuse, and neglect. If you aren't sure whether your senior is in a situation that constitutes abuse, speak with an attorney immediately.
Physical Abuse

Intentional or reckless use of physical force or physical coercion that could cause:

bodily injury
physical pain
Impairment

Sexual Abuse

Non-consensual sexual contact of any kind with an older adult

Emotional or Psychological Abuse

Infliction of anguish, pain, or distress through verbal or nonverbal acts such as:

verbal assaults
insults
threats & intimidation
humiliation
isolation
harassment

Financial Abuse

Illegal or improper use of an elder's funds, property, or assets such as:

misusing or stealing money or possessions
coercing or deceiving an older person into signing any document (e.g., contracts or will)
improper use of conservatorship, guardianship, or power of attorney
financial scams

Neglect

Refusal or failure to fulfill any part of a person's obligations or duties of care to an elder such as:

food & water
clothing
shelter
personal hygiene
medicine
comfort
personal safety
The truth is that many types of abuse can be difficult or impossible to spot. For example, family members may be completely unaware of financial abuse until your loved one passes away, and you realize that millions of dollars have been siphoned out of your senior's account, leaving nothing for the family to inherit.
Why should I help the senior in my life find an elder care attorney in San Antonio?
A San Antonio elder care lawyer brings a wealth of legal experience to the table, and they are able to assess your loved one's situation to determine any potential issues. In many cases, families aren't even aware that their seniors are being treated improperly by caregivers and healthcare workers. An attorney can also investigate a senior's financial affairs, getting to the bottom of unexplained transactions and losses. In addition, a legal professional can make sure your loved one's will is up-to-date and clearly worded. In short, an attorney has the knowledge and resources to spot all kinds of issues that you might not even be aware of.
Elder care attorneys in San Antonio
If you'd like to explore legal options for your loved one, use Seasons to assess the various legal professionals who are available to help in San Antonio. Our free online resources are easy to use and allow you to select the best San Antonio elder care attorney for your unique needs.