Find more resources in your city!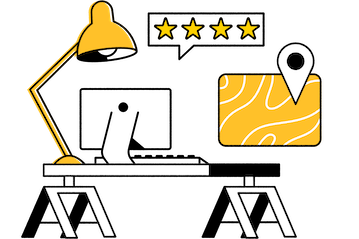 Start Exploring
Should your business be here?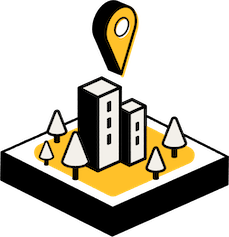 Add your business
Disability, special needs, and long-term care planning in Sacramento
As seniors age, it becomes increasingly important to address crucial legal matters. A senior who becomes disabled or incapacitated can no longer make legal decisions for themselves. If your senior creates end-of-life plans before this occurs, they can exert a certain degree of control over their final years, approaching them with dignity. For example, a do-not-resuscitate order can help your loved one leave this world on their own terms.
An elder law attorney can also help protect your loved one's rights during their stay in an assisted living facility. A Sacramento elder care attorney can help your senior lay out their wishes in clear legal terms as they write their will. They can also help seniors make changes to their wills, as divorces and other family changes can drastically alter priorities in terms of beneficiaries. If your senior fails to write a will before they pass away, the intestate process must be followed. This means that the estate may be divided in undesirable ways. In addition, an elder law attorney can help protect your loved one's rights during their stay in an assisted living facility.
Facts and stats on elder care law in Sacramento
What are the chances elders in Sacramento will fall victim to scams?
Unfortunately, seniors in California are victimized by scam artists on a fairly regular basis. The FBI reports that in 2020 alone, over 12,500 seniors in California were victims of fraud. The true number is likely much higher since many fraud artists get away with their crimes without ever being caught.
12,534 Elderly Fraud Victims in 2020
Obviously, the state of California needs to do more to protect its senior citizens. This is a problem that affects us all, as the majority of the population will one day find themselves in a similarly vulnerable situation. The truth is that you cannot necessarily depend on the government to protect your senior, so enlisting the help of an elder care attorney in Sacramento is a wise option.
Who are the people who commit crimes against the elders of Sacramento?
Elder abuse may be committed by those you least expect. Often, these are individuals who seniors trust, such as family members, healthcare professionals, or those posing as romantic partners online. Other times, scam artists convince seniors to hand over money "for their own good," and they may threaten them if they fail to play along.
Type of Elder Abuse
Psychological Abuse
Physical Abuse
Neglect
Financial Abuse
Sexual Abuse
Most Frequent Offender(s)
Partner

Spouse

Partner

Spouse

Adult Children
Family Members

Care Workers

Partner

Partner

Spouse

Acquaintances
There are many different types of elder abuse. The statistics show that the most common culprits are those closest to seniors, such as spouses, family members, and children. However, it's also important to recognize the potential threat posed by care workers, as they frequent offenders when it comes to senior financial abuse.
Why should I help the senior in my life find an elder care attorney in Sacramento?
At the end of the day, a Sacramento elder care attorney provides your entire family with peace of mind. When you leave important legal matters unaddressed, there is always a degree of uncertainty as your senior approaches their final years. Many seniors don't want to talk about their wills because they don't want to be reminded of their mortality, but putting this off until the last minute is never a good idea. When you help your senior put all of their affairs in order, you can help them live out the rest of their years with dignity while protecting the assets in the family estate.
Elder care attorneys in Sacramento
Finding the best attorney for seniors in Sacramento isn't always easy, especially if you're not a legal expert. Let Seasons help you select the ideal legal professional for your loved one's unique situation.