Find more resources in your city!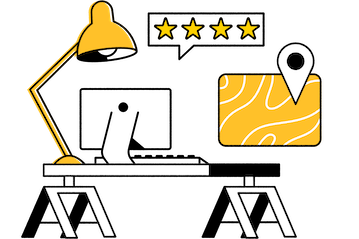 Start Exploring
Should your business be here?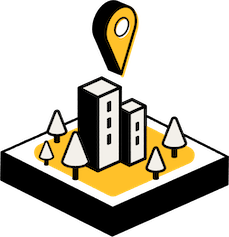 Add your business
What are the chances elders in Rochester will fall victim to scams?
Some people might assume that there is a slim likelihood of any older adult in their life falling victim to a scam but being mistreated in this way is actually more common than many think. Here is a look at the number of Minnesota elderly fraud victims and total losses in 2020:
Minnesota had 1,542 elderly fraud victims in 2020.
Resulting in $ 15,730,641 total losses.
This extraordinary amount of financial loss doesn't just impact the lives of Minnesota seniors. It's likely that family members will also lose money while attempting to provide financial assistance to older loved ones in their time of need. To reduce the likelihood of this situation occurring to your senior, it's good to help them get educated on different types of elderly fraud like cemetery scams, Internet fraud, investment schemes, and reverse mortgage scams. You can also find a reputable attorney for seniors in Rochester who can put financial protections in place for your older loved one.
Why are Rochester elder care attorneys needed?
An elder care attorney offers legal assistance that targets the unique needs of older adults. They might help with finding affordable health care, planning long-term care, or planning an estate. Many also provide representation in cases of neglect or abuse. This is especially important considering these alarming stats for both reported and unreported elder abuse:
Alarming statistics about reported and unreported elder abuse
Studies have found that at least one in 10 community-dwelling older adults experienced some form of abuse in the prior year.
For every incident of abuse reported to authorities, nearly 24 additional cases remain undetected.
Financial abuse was the most commonly reported form of mistreatment.
Many are surprised to learn about the number of older adults who do not report their mistreatment to others. Some might have mental challenges that make them unaware of their abuse while others could feel too intimidated or reliant on their abuser to seek help. If you're concerned that your senior is being harmed, you can look for signs of abuse like depression, scars or bruises, changes in financial habits, and isolating behaviors. A Rochester elder law attorney might also pick up on signs and be able to offer legal assistance if abuse is detected.
How can I help the senior in my life find an elder care attorney in Rochester?
Locating the right elder care attorney in Rochester is a matter of identifying your aging loved one's legal needs. Since some attorneys specialize in litigation or financial planning, you'll want to be clear about the challenges your senior is facing as you conduct your search. You're likely to locate an attorney who has expertise in multiple areas of elder care like wills and trusts, Veterans Administration Benefits planning, Medicaid applications, and medical directives. Some attorneys can provide litigation assistance for your senior if they've been the victim of fraud, financial exploitation, or neglect.
You can ask around for recommended attorneys in your area to determine which ones are best to consider. The National Academy of Elder Law Attorneys (NAELA) also offers an attorney finder that can guide your search. Learn more about this topic by consulting our comprehensive guide to choosing an elder care lawyer.
Elder care attorneys in Rochester
Working alongside a Rochester elder care attorney can enhance your older loved one's life in so many ways. They can bring your senior peace of mind whether they have been harmed and need representation or would like to protect themselves from this type of occurrence. Allow Seasons to simplify your search for a great elder care attorney in Rochester, Mason City, or Austin. Review our listings to begin your search today.