Find more resources in your city!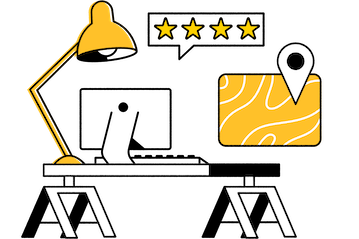 Start Exploring
Should your business be here?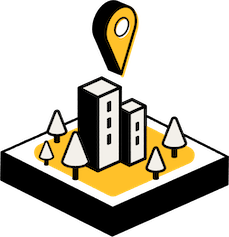 Add your business
What are the chances elders in Roanoke will fall victim to scams?
Of the more than 1 million seniors in Virginia, a relatively small percentage were victims of elderly fraud, as the table below indicates, with a mind-boggling amount of losses in dollars, as the table below indicates. There are many scam artists who focus specifically on seniors because they are seen as the most vulnerable section of the population. With the help of an elder care attorney, you can protect your loved one from falling victim to financial fraud.
Virginia Had 2,779 elderly fraud victims in 2020.
Resulting in 24,836,467 total losses.
An elder care attorney in the Lynchburg or Roanoke areas may also be able to help your loved one recover their losses if they have already been the victim of fraud. Even if this is not possible, they could potentially help bring the perpetrators to justice. Either way, the help of an attorney who specializes in the kinds of issues that seniors face is a good asset to elderly people across the country.
Why are Roanoke elder care attorneys needed?
There are a heartbreaking number of abuse cases reported in senior communities, as the table below shows. This includes abuse of all kinds, including physical, psychological, and financial. Sadly, there are a vast number of cases that are not even reported, which means that abusers can get away with their mistreatment of older adults. An expert in Roanoke elder law can help prevent your loved one from becoming a victim.
Studies have found that at least one in 10 community-dwelling older adults experienced some form of abuse in the prior year.
For every incident of abuse reported to authorities, nearly 24 additional cases remain undetected.
Financial abuse was the most commonly reported form of mistreatment.
There are other tasks that an attorney for seniors in Lynchburg or Roanoke can help seniors complete. For example, seniors often need legal help with wills, trusts, and estate planning, as well as preparing for their end-of-life decisions. To make sure their wishes are respected, have them write up legally binding documents with their attorney while they are still of sound mind.
Why should I help the senior in my life find an elder care attorney in Roanoke?
There are many ways to show your aging relative that you care for them, and one of those ways is to secure the services of a Roanoke elder care attorney. Don't wait until they have been victimized, as a good attorney can help your senior keep from being victimized in the first place. By having a professional solidly in their corner, your loved one is less likely to face abuse of any kind. Fortunately, they have you in their corner to help make sure this happens.
Knowing that their golden years will see them safe and secure can provide peace of mind for your aging loved one. They may also appreciate knowing that they will not be a burden to their loved ones at the end of their life. And you can rest assured knowing that nobody can harm your loved one when you're not there. For further information, view our comprehensive guide to finding an elder care attorney.
Elder care attorneys in Roanoke
Providing your loved one with the assistance of a qualified elder care attorney in Roanoke is one way you can demonstrate how much you care for them in their later years. It can keep away predators and provide peace of mind for all family members as well as the senior involved. Seasons provides the listings above so you can find the best elder care attorney in Roanoke or another nearby city for your loved one.