Find more resources in your city!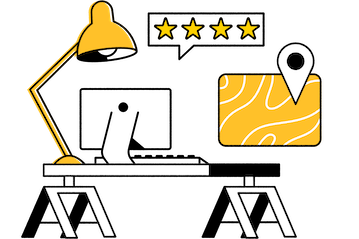 Start Exploring
Should your business be here?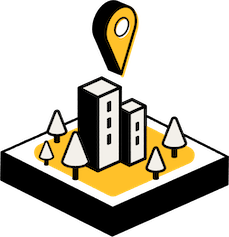 Add your business
Disability, special needs, and long-term care planning in Raleigh-Durham
An attorney for seniors in Raleigh-Durham can help your loved one preemptively plan for both short and long-term incapacitation. For example, a living will can ensure that your loved one's wishes are followed during any end-of-life scenario. Likewise, a Fayetteville elder care attorney can help them obtain durable power of attorney over their affairs to ensure that someone they trust has the legal right to represent their interests when they cannot. A lawyer can even help your loved one write a will and protect it from any outside influence until the time comes.
Furthermore, an elder care attorney in Raleigh-Durham can help your loved one get fair treatment in long-term care facilities or services that facilitate aging in place such as dialysis support. A Raleigh elder care attorney can also negotiate with your loved one's insurance provider and governmental agencies to receive all of the financial assistance they need to afford their long-term care.
Facts and stats on elder care law in Raleigh-Durham
What are the chances elders in Raleigh-Durham will fall victim to scams?
Fraudsters prefer targets who won't put up much of a fight, and trusting seniors frequently fit the bill. The Federal Bureau of Investigation releases an annual report on elderly fraud cases and discovered that 2020 was one of the worst years on record. Here are how many of those cases took place in North Carolina:
2,472 Elderly Fraud Victims in 2020
The raw total of cases was fairly high considering North Carolina's population, so your loved one must leave nothing to chance. An elder care attorney in Durham can proactively help them avoid fraudsters and help them file a report if they are victimized. You do not want your loved one to become a statistic.
What should families in Raleigh-Durham know about the prevalence of elder abuse?
We'd like to be able to tell you that elder abuse is a rare occurrence, but unfortunately, experts believe that the opposite is the case. The table below reveals how commonly reported overall elder care abuse is as well as each of the five distinct types of elder abuse recognized by the National Center on Elder Abuse:
Those statistics would be bad enough, but it gets worse: elder abuse is dramatically underreported and the numbers above are likely far short of the actual totals. As such, your loved one cannot be too careful. A Raleigh-Durham elder care attorney can help your loved one protect themselves from anyone who means them harm.
Why should I help the senior in my life find an elder care attorney in Raleigh-Durham?
If you asked your loved one to find an elder care lawyer in Fayetteville, they may not do their research properly and end up choosing a scammer to represent them. Naturally, you do not want that. Instead, we encourage you to use our extensive listings to find a Raleigh-Durham elder care lawyer that you know you and your loved one can trust. Your loved one will be protected from scammers, fraudsters, malicious family members, and neglectful caretakers. They will also have somebody to talk to if they have any questions or just feel lonely. You will also get the satisfaction of knowing that you set your loved one up with a reliable elder care attorney in Durham.
Elder care attorneys in Raleigh-Durham
Senior abuse isn't an easy topic to discuss because you would be heartbroken to learn that your loved one had been victimized, and your loved one may take offense at even talking about the possibility. Still, it's a necessary step to finding your loved one the right Raleigh elder care lawyer. Use the listings here at Seasons to get started.