Find more resources in your city!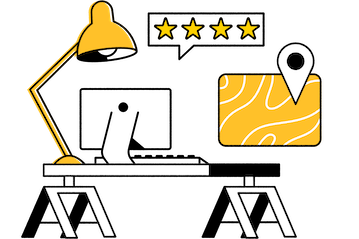 Start Exploring
Should your business be here?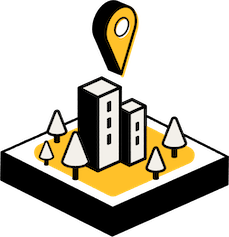 Add your business
Disability, special needs, and long-term care planning in Portland
A Portland elder care attorney can help your loved one navigate all aspects of the aging process. For instance, many seniors take advantage of long-term care services such as senior transportation and meal delivery to safely age in place when they can no longer take care of themselves. A lawyer can make sure that these caretakers provide all of the services they were contracted to. Likewise, a lawyer can contact your loved one's insurance provider, Medicaid, the VA, and anybody else who should be footing the bill for the care your loved one needs.
Many seniors find that their wishes are ignored if they become incapacitated, but a Portland elder care lawyer can help here too. For example, your loved one's lawyer could give you power of attorney so that you can make important decisions when your loved one cannot. Alternatively, conservatorship ensures that somebody is always looking out for the best interests of your loved one.
Facts and stats on elder care law in Portland
What are the chances elders in Portland will fall victim to scams?
Many seniors feel lonely and isolated, making them more receptive than they should be when a scammer reaches out to them. The FBI compiles an annual list of elderly fraud cases both nationally and by state, and incidents, unfortunately, rose substantially in 2020. Here are how many of those victims lived in Oregon:
1,775 Elderly Fraud Victims in 2020
Experts believe that the vast majority of elder abuse cases are never reported to the authorities, so the official number above is likely a tiny fraction of the abuse taking place. If you fear for your loved one's safety, we recommend contacting a Portland elder care lawyer right away to determine if you have a case.
What are some signs of elder abuse that caregivers in Portland should look for?
While mysterious bruising and unpaid bills are easy enough to spot, many forms of elder abuse can be harder to detect. The National Center on Elder Abuse offers the following checklist to help seniors and their families determine if they were the victim of one of five distinct types of elder abuse:
Physical Abuse

bruises, wounds, cuts, fractures, sprains, or other signs of physical trauma
recent falls
signs of punishment such as evidence of physical restraint
medication overdoses

Psychological Abuse

emotional distress or withdrawal
lack of self-care
lower self-esteem or feeling of despair and worthlessness
dementia behaviors like biting, rocking, and sucking

Sexual Abuse

bruises and abrasions in the chest or genital region
STDs, bleeding, and trauma in genital areas, genital infections
increased anxiety or depression
agitation, restlessness, and sleep disturbances

Financial Abuse

sudden changes in bank account or to a will or other financial documents
disappearance of funds, possessions
poor financial decisions
unpaid bills and other financial distress
anxiety and depression
malnutrition

Neglect

unsanitary or unsafe living conditions
personal hygiene issues
untreated bed sores
untreated/unattended health issues
malnutrition or dehydration
Reading over that list has probably opened your eyes to how many types of abuse there are and how unconventional a perpetrator could be. For instance, you probably didn't think of an overdose as a form of physical abuse but it could certainly cause lasting harm. An elder care attorney in Portland can provide more information on any of these mechanisms of abuse.
Why should I help the senior in my life find an elder care attorney in Portland?
An elder care attorney can provide your loved one with legal advice for every aspect of their lives, including who to entrust money to, the care they should receive in a nursing home setting, and how to fight back against scam artists. Many seniors also get peace of mind out of working with an attorney because they can reach out for help whenever necessary without burdening a family member. Likewise, you'll feel more comfortable with your senior having consistent access to professional help if any legal problems arise. Seasons makes it easy to find a qualified lawyer in the Portland area.
Elder care attorneys in Portland
We understand that talking about elder abuse can be challenging. Your loved one may be offended that you think they need your help, or worse, respond in the affirmative. Still, we feel that it's a conversation worth having if it allows your loved one to enjoy their golden years in safety.