Find more resources in your city!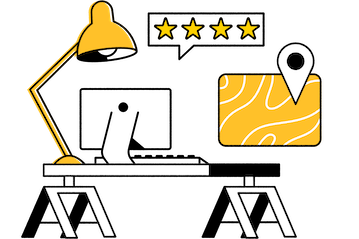 Start Exploring
Should your business be here?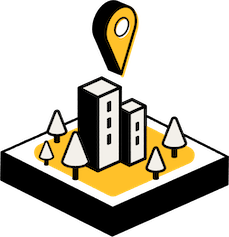 Add your business
Disability, special needs, and long-term care planning in Pittsburgh
One of the key issues with aging seniors is that they may become mentally or physically incapacitated. Not only does this make them more vulnerable to financial misconduct, but it also prevents them from making their own choices about end-of-life care. In addition, a senior who is dealing with these kinds of disabilities may not be able to create or modify a will, putting their estate plan at risk.
Effective estate planning is one of the key aspects of elder law. With help from an attorney for seniors in Pittsburgh, your loved one can make important decisions that will be legally binding even after they become incapacitated. For example, they can state that they do not wish to be resuscitated. Or perhaps they wish to modify their will and donate to a charity. Once these issues are dealt with, your senior loved one can breathe a sigh of relief and live out the rest of their years with less stress.
Facts and stats on elder care law in Pittsburgh
What are the chances elders in Pittsburgh will fall victim to scams?
If you feel as though financial abuse of senior citizens isn't something you need to worry about, just consider the statistics. According to a report published by the FBI, over 3,500 senior citizens were victimized by scam artists in 2020 alone. It's also important to note that these numbers are climbing, and this has been attributed to increased isolation among seniors during the pandemic.
3,543 Elderly Fraud Victims in 2020
Seasons keeps a close eye on these statistics and does everything it can to give seniors the protection they need during these difficult times. The truth is that you cannot necessarily rely on the government of Pennsylvania to address this issue, and sometimes you need to enlist the help of a Pittsburgh elder care lawyer to experience genuine results.
What types of mistreatment do elder care attorneys in Pittsburgh pursue?
Seniors can suffer a wide range of abuse. This abuse is generally divided into various categories, including physical abuse, sexual abuse, psychological abuse, financial abuse, and neglect. Sometimes abuse is very difficult to spot, especially if it is non-physical in nature. For example, you may be completely unaware that your senior loved one is being financially abused until a Pittsburgh elder care lawyer starts looking into their banking activities.
Physical Abuse

Intentional or reckless use of physical force or physical coercion that could cause:

bodily injury
physical pain
Impairment

Sexual Abuse

Non-consensual sexual contact of any kind with an older adult

Emotional or Psychological Abuse

Infliction of anguish, pain, or distress through verbal or nonverbal acts such as:

verbal assaults
insults
threats & intimidation
humiliation
isolation
harassment

Financial Abuse

Illegal or improper use of an elder's funds, property, or assets such as:

misusing or stealing money or possessions
coercing or deceiving an older person into signing any document (e.g., contracts or will)
improper use of conservatorship, guardianship, or power of attorney
financial scams

Neglect

Refusal or failure to fulfill any part of a person's obligations or duties of care to an elder such as:

food & water
clothing
shelter
personal hygiene
medicine
comfort
personal safety
For example, be on the lookout for marks around a senior's wrists, as this is a clear sign that restraints are being used. This is completely illegal in the United States, and their caregivers can experience serious legal consequences as a result. A generally unkempt appearance may also signify neglect. If your senior seems unwilling to make eye contact, they may be suffering from psychological or sexual abuse.
Why should I help the senior in my life find an elder care attorney in Pittsburgh?
Connecting with an elder care lawyer can be beneficial for a number of reasons. First of all, it can help your loved one avoid serious instances of financial abuse. Not only can this negatively affect your loved one, but it can also impact the entire family. For example, a scam artist may convince your senior to leave your entire family out of the will, leaving you with nothing. Or perhaps they will empty your senior's bank accounts and steal their identity, leaving the entire estate utterly worthless. An elder law attorney can help you ensure that there is actually something to inherit when your loved one passes away.
And when your loved one does pass away, an elder law attorney can ensure that they do it in a dignified manner. End-of-life decisions can easily be made ahead of time with the help of a qualified lawyer, and this can help your senior leave this world on their own terms.
Elder care attorneys in Pittsburgh
Finding a qualified, experienced Pittsburgh elder care attorney is easy. All you need to do is access Seasons. This is a completely free online resource, and it allows you to quickly and efficiently find a lawyer that meets your specific needs. Use Seasons to find an elder law attorney today and book your first consultation.