Find more resources in your city!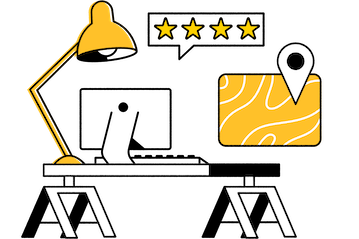 Start Exploring
Should your business be here?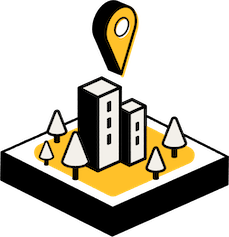 Add your business
Disability, special needs, and long-term care planning in Piedmont Triad
Piedmont Triad elder law is not just there for seniors who have been taken advantage of. When a senior reaches a certain age, it's a good idea for them to contact an attorney for seniors in High Point to plan for a time when they may have a physical or mental disability or other special needs. By working ahead of time with a qualified elder care attorney, they can be sure their wishes will be respected when they are no longer able to make decisions for themselves. Their attorney can guide them through setting up a durable power of attorney so that the person they choose will make decisions for them at that time.
Winston-Salem elder law professionals can also help your loved one prepare for long-term care situations that may one day affect them. This includes dealing with Medicare, Medicaid, and potential benefits from the Department of Veterans Affairs. The senior's attorney can help them prepare for assisted living facilities, nursing homes, or aging in place.
Facts and stats on elder care law in Piedmont Triad
What are the chances elders in Piedmont Triad will fall victim to scams?
A Piedmont Triad elder care attorney can help your loved one if they end up as the victim of financial abuse including the illegal or improper use of their funds, property, or assets. A 2020 report by the FBI Internet Crimes Commission shows a record of 2,472 elderly fraud victims in North Carolina.
2,472 Elderly Fraud Victims in 2020
Not all elderly victims of scams are willing to admit they have been bamboozled. It can be embarrassing in addition to causing them financial distress. If you notice evidence of poor financial decision making, sudden changes in your loved one's banking practices, or the unexplained disappearance of valuable items, your loved one may be in need of help from a professional elder care attorney in Winston-Salem.
Why are Piedmont Triad elder care attorneys needed?
If your loved one is in a residential care facility such as a nursing home or assisted living facility, they are more likely to fall victim to some sort of abuse, whether physical, sexual, psychological financial, or instances of neglect. A study completed by the National Center on Elder Abuse revealed the following facts:
Studies have found that at least one in 10 community-dwelling older adults experienced some form of abuse in the prior year.
For every incident of abuse reported to authorities, nearly 24 additional cases remain undetected.
Financial abuse was the most commonly reported form of mistreatment.
Since so many cases of abuse go unreported each year, it's up to relatives or friends like you to pay attention to your loved one. Have they suddenly shown a marked change in behavior? Are they demonstrating signs of agitation or depression? If you suspect any kind of abuse, let us help you locate a trustworthy Piedmont Triad elder law expert to help.
Why should I help the senior in my life find an elder care attorney in Piedmont Triad?
It's essential that people close to aging adults be their advocates when necessary. This may be most important when the senior is denying that they need help. It's up to you to make sure that your loved one is not a victim of any type of elder abuse, and that if they are, they receive the help they need from an elder care attorney in Greensboro. Imagine how you would feel if you had a suspicion your loved one was being harmed and did nothing about it, only to find that you were right when they suffer serious harm.
Elder care attorneys in Piedmont Triad
We're here to help you find a High Point elder law professional for your loved one in this situation. Taking action to help your loved one prepare for their golden years or to help them in the case of some type of elder abuse can benefit you and your aging relative. Review our listings today to find the right attorney for seniors in Piedmont Triad for your loved one.