Find more resources in your city!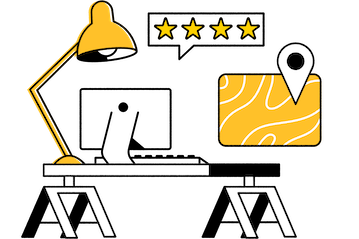 Start Exploring
Should your business be here?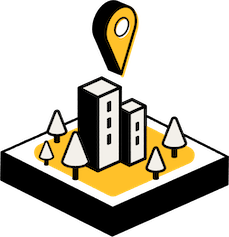 Add your business
Disability, special needs, and long-term care planning in Oklahoma City
No one wants to think about the possibility of developing special medical needs, mental or physical disabilities, or other conditions that could result in the necessity of long-term care options. However, preparing for these potentialities can prevent complications, delays, or misunderstandings should the need for them ever arise. Working with a skilled elder care attorney in Oklahoma City gives you and your loved one the peace of mind that they will be cared for according to their wishes no matter what the future holds.
An elder care lawyer can help seniors create a living will outlining what treatments and medical directives they prefer. They can also help them choose and set up a durable power of attorney so a representative can deal with legal and financial matters such as implementing insurance benefits, requesting assistance from the Department of Veterans Affairs, or managing investments. An attorney can also help your loved one create a long-term care plan in the event they eventually need help caring for themselves whether that is in their own home or an assisted living facility.
Facts and stats on elder care law in Oklahoma City
What are the chances elders in Oklahoma City will fall victim to scams?
According to a recent FBI report, more than 100,000 seniors in the United States fell victim to scams in 2020 which resulted in the combined loss of nearly $1 billion dollars. Seniors represent 28 percent of the total number of reported victims and on average lost just over $9,000. However, nearly 2,000 seniors lost more than $100,000.
897 Elderly Fraud Victims in 2020
The number of seniors in Oklahoma who reported being the victim of a scam was less than 900. However, it is important to note that this report relied on seniors knowing they had been a victim and then reporting the crime. The true number could be far greater and the report only serves to reinforce the importance of having seniors work with an experienced Oklahoma City elder care lawyer to secure their future.
What types of mistreatment do elder care attorneys in Oklahoma City pursue?
Attorneys specializing in elder care can not only help seniors plan for the future, but they can also pursue legal action against those who have taken advantage of or abused your loved one. According to the National Center on Elder Abuse (NCEA), there are five main types of abuse for which perpetrators can be prosecuted:
Physical Abuse

Intentional or reckless use of physical force or physical coercion that could cause:

bodily injury
physical pain
Impairment

Sexual Abuse

Non-consensual sexual contact of any kind with an older adult

Emotional or Psychological Abuse

Infliction of anguish, pain, or distress through verbal or nonverbal acts such as:

verbal assaults
insults
threats & intimidation
humiliation
isolation
harassment

Financial Abuse

Illegal or improper use of an elder's funds, property, or assets such as:

misusing or stealing money or possessions
coercing or deceiving an older person into signing any document (e.g., contracts or will)
improper use of conservatorship, guardianship, or power of attorney
financial scams

Neglect

Refusal or failure to fulfill any part of a person's obligations or duties of care to an elder such as:

food & water
clothing
shelter
personal hygiene
medicine
comfort
personal safety
If you believe your loved one has been abused by someone, it's important to take the first step and talk to them about what has been going on. Whether or not they are able to communicate their abuse, consulting with an experienced Oklahoma City elder care lawyer can help you decide what steps to take next.
Why should I help the senior in my life find an elder care attorney in Oklahoma City?
Children are often considered the most vulnerable in our society, but there are numerous well-known safeguards in place to help catch and rectify mistreatment and abuse. Seniors, on the other hand, are often overlooked because of their status as adults. The truth is, as seniors age and become more dependent on others for their physical safety, they may need more help to ensure that they're in a safe situation. Partnering with an elder care lawyer in Oklahoma City can provide assistance in ensuring both the safety and the autonomy of your loved one as they grow older.
Elder care attorneys in Oklahoma City
Seasons understands the integral role a skilled Oklahoma City elder care attorney can play in the life of you or a senior who is special to you. Let us help you find the right attorney for your loved one's specific needs today so they can get to work together to ensure a secure future.