Find more resources in your city!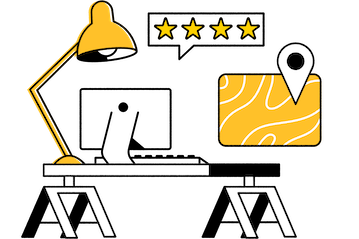 Start Exploring
Should your business be here?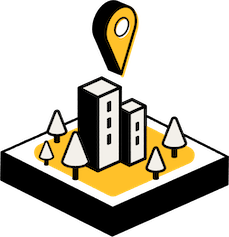 Add your business
Disability, special needs, and long-term care planning in Nashville
It can be difficult to intentionally plan for things you hope never come to pass, such as the development of special needs, a disability, or the necessity of long-term care. Working with an experienced elder care attorney in Nashville can make the process easier by helping you and your loved one focus your attention on the specific areas that most need attention to help create a safe and secure future.
An experienced lawyer can help your loved one set up a living will that will outline their medical decisions in the event that they are unable to make their wishes known at some point in the future. A durable power of attorney can be created so that an appointed loved one or the attorney can take care of various financial and legal matters should the need arise.
Once these legal documents have been created, your loved one will know that their wishes will be followed regardless of any health issues they may face, giving them peace of mind in their golden years.
Facts and stats on elder care law in Nashville
What are the chances elders in Nashville will fall victim to scams?
A shocking number of seniors in the United States are scammed each year. According to a report released by the FBI, more than 100,000 seniors were scammed in 2020 alone. This represents a sharp increase over the course of the past five years, during which time the number of victims almost doubled.
1,881 Elderly Fraud Victims in 2020
While the number of victims in Tennessee seems small compared to the total number, the losses for the individuals who were scammed were still substantial. Nearly two thousand victims lost nearly $11 million dollars in 2020. Much of this could have been prevented if legal and financial safeguards had been put into place.
What should families in Nashville know about the prevalence of elder abuse?
A comprehensive study recently analyzed numerous individual studies and came to the conclusion that nearly 16% of seniors have reported abuse. This seems to indicate that approximately one in six seniors face abuse at some point in their golden years. However, abuse is often underreported and the number could be much higher.
If you're concerned that your loved one has been abused, working with a Nashville elder care lawyer can help in a variety of ways. Not only can you pursue prosecution of those who perpetrated the abuse, but you and your loved one can also set up safeguards that can help prevent future occurrences.
Why should I help the senior in my life find an elder care attorney in Nashville?
By helping your loved one find a skilled Nashville elder care lawyer, you are providing the legal resources that can help ensure they stay safe and that their wishes are carried out as they age. With the help of a skilled lawyer, you can give your loved one peace of mind that should anything happen to diminish their ability to care for themselves or make decisions regarding their ongoing care, someone will know exactly what to do and be willing to step in with appropriate directives. Seasons can help you find the best elder care attorney in Nashville for the senior in your life.
Elder care attorneys in Nashville
We understand how challenging it can be to navigate the legal system, especially for someone who is also navigating the aging process. Working with a Nashville elder care attorney can make the process so much easier. Let us help you find the right attorney for your or your loved one's legal needs today.