Find more resources in your city!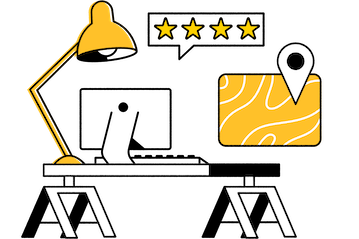 Start Exploring
Should your business be here?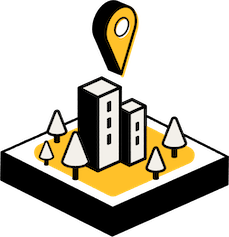 Add your business
What are the chances elders in Mobile will fall victim to scams?
Elder adults are frequently the target of financial and other scams as they become more vulnerable over time. An attorney for seniors in Pensacola, Mobile, or other nearby areas can help your loved one as they face legal obstacles in their path.
Fighting Against Elder Abuse found that, while estimates of elder abuse range from two to 10 percent, only one in 14 cases are reported to authorities. If you're concerned that the senior in your life might be taken advantage of by a scammer, don't hesitate to enlist the support of an attorney for seniors in Mobile.
Alabama Had 1,040 elderly fraud victims in 2020.
Resulting in 7,863,338 worth of total losses.
Financial exploitation of the elderly is a widespread issue in the U. S. The loss elderly citizens of Alabama faced demonstrates a crucial need to provide legal assistance for the elderly community. Supporting your loved one can help them remain safe and protected from those who would prey on their vulnerability.
What should families in Mobile know about the prevalence of elder abuse?
Elder adults can face abuse in their homes, both under the care of a professional or a family member. However, this can also take place at living institutions. According to FAEA, a 2000 study found that 44% of 2000 residents who participated in interviews said they were abused or had witnessed neglect. Overall, predicators show that it is likely to only increase as our population continues to age.
According to the above chart, elder abuse is underreported. A professional can help your loved one navigate Pensacola, Fort Walton Beach, or Mobile elder law, whether they need to report abuse or con artists, or they need to prepare their last will and testament or any other important legal documents. A trusted attorney can be a great way to protect your loved one more thoroughly, which can give you and your family additional peace of mind.
Why should I help the senior in my life find an elder care attorney in Mobile?
Protecting the senior in your life from predators and abusers can be a great way to maximize the peace and security they will have during their golden years. With a professional in Mobile elder law, your elderly relative can relax as they age, whether they've chosen to remain in their home or take up residence in a living facility. Your loved one can remain safe from financial fraud, abuse of various kinds, and other things that can lower their overall quality of life. In addition, the senior in your life might feel more confident knowing they have a professional to handle their final documents and needs. For more information about how your loved one can benefit from an expert, explore our comprehensive guide to choosing an elder care lawyer.
Elder care attorneys in Mobile
Your loved one deserves to feel safe and secure throughout their final years. By enlisting an experienced legal professional who has a comprehensive understanding of the elder care laws in your state, you can trust that your loved one will receive the legal guidance and support they need to clear any obstacle, whether they're concerned about fraud or scam artists or they'd like to get their final wishes down on paper. Use our free listings to find an elder care attorney in Mobile today.