Find more resources in your city!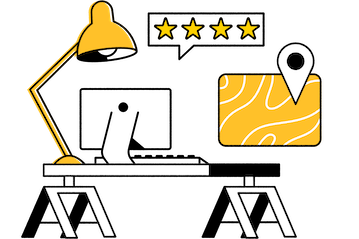 Start Exploring
Should your business be here?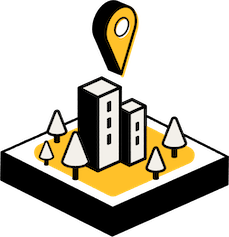 Add your business
Disability, special needs, and long-term care planning in Milwaukee
Nobody is sure what the future may hold for them, but it's a fact that many seniors will someday face challenges such as disabilities and other special needs. They may need to be admitted to a long-term care facility if they can't live independently anymore. They may also reach a point where they are unable to communicate their own wishes for how they'd like to be cared for.
Before this happens, it's important to work with a Milwaukee elder care lawyer to set up the proper legal documentation so that your loved one's wishes can be carried out. Declaring who would take power of attorney, creating a living will, and similar actions protect your loved one's rights. Your Milwaukee elder care attorney can help you set these up and advocate for your loved one if there are ever any disputes about their care or over insurance coverage for medical treatments.
Facts and stats on elder care law in Milwaukee
What are the chances elders in Milwaukee will fall victim to scams?
Seniors are uniquely susceptible to fraud. As they become more dependent on others to help manage their affairs, there are those who seek opportunities to take advantage of them. The FBI keeps tabs on elder fraud, and their 2020 report shows that over $1 billion was taken from seniors through scams. Here's how seniors in Wisconsin fared:
1,226 Elderly Fraud Victims in 2020
From unscrupulous money managers to Internet scams taking advantage of seniors who have less technological ability, there are a variety of elder fraud dangers. A Milwaukee elder care lawyer can talk to you and your loved one about how to avoid scams, and they can step in if some kind of fraud occurs.
What are some signs of elder abuse that caregivers in Milwaukee should look for?
Another unfortunate truth is that many seniors fall victim to elder abuse. While most caregivers do a good job facilitating healthy and enjoyable experiences for seniors, some others will neglect their responsibilities or otherwise cause harm to an older adult. The National Center on Elder Abuse notes these signs that someone may be experiencing some form of abuse:
Physical Abuse

bruises, wounds, cuts, fractures, sprains, or other signs of physical trauma
recent falls
signs of punishment such as evidence of physical restraint
medication overdoses

Psychological Abuse

emotional distress or withdrawal
lack of self-care
lower self-esteem or feeling of despair and worthlessness
dementia behaviors like biting, rocking, and sucking

Sexual Abuse

bruises and abrasions in the chest or genital region
STDs, bleeding, and trauma in genital areas, genital infections
increased anxiety or depression
agitation, restlessness, and sleep disturbances

Financial Abuse

sudden changes in bank account or to a will or other financial documents
disappearance of funds, possessions
poor financial decisions
unpaid bills and other financial distress
anxiety and depression
malnutrition

Neglect

unsanitary or unsafe living conditions
personal hygiene issues
untreated bed sores
untreated/unattended health issues
malnutrition or dehydration
If you happen to see any of these signs in a senior that you care about, take action. An elder care attorney in Milwaukee can talk to you and the senior in your life about elder abuse and what to do if you think something is going on. A lawyer can also represent your loved one in managing issues of abuse.
Why should I help the senior in my life find an elder care attorney in Milwaukee?
There are a variety of reasons why enlisting the support of an attorney for seniors in Milwaukee can be a wise decision. A lawyer can help you and your loved one set up documentation to make sure the desired care is provided if they aren't able to communicate those choices themselves. They can advocate for seniors who become victims of serious issues such as elder fraud and abuse. They can also represent a senior who has any kind of disputes in coverage of their care with Medicaid, Medicare, or an insurance company. Overall, a Milwaukee elder care lawyer can protect your loved one's rights.
Elder care attorneys in Milwaukee
When you need legal protection for your loved one, you need the support of an elder care attorney in Milwaukee. Seasons cares about older adults and those who care for them, and we want to make sure the aging experience is as graceful as possible. Look through our elder care attorney in Milwaukee reviews today.