Find more resources in your city!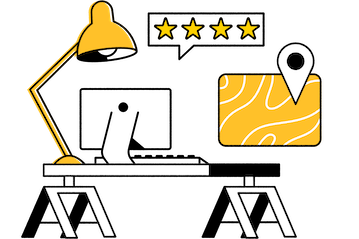 Start Exploring
Should your business be here?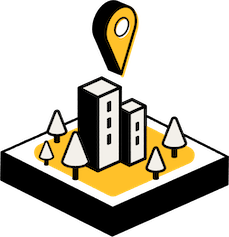 Add your business
What are the chances elders in Lubbock will fall victim to scams?
Anyone can be scammed in their lifetime, but it sometimes seems that older adults are victimized more than others. This could happen to seniors more because they often have to entrust their care to so many people. Here is a look at the number of older adults in Texas who have fell victim to fraud in 2020:
Texas had 6,342 elderly fraud victims in 2020.
Resulting in $ 69,759,993 total losses.
Losing any amount of money to fraud can be devastating for an older adult living on a fixed income. But some have lost their entire retirement savings or even precious valuables like inherited jewelry. It's tough to recover from this type of loss, which is why it's best to help protect your senior before it happens. There are attorneys who specialize in Lubbock elder law who will be able to safeguard your loved one's assets and provide tips for avoiding scams and fraud.
What types of mistreatment do elder care attorneys in Lubbock pursue?
It can be heartbreaking to learn that an older adult has been mistreated whether scammed, abused, or neglected. But, sadly, experts predict that elder abuse will increase due to rapidly aging populations. It's good to know that there are elder care attorneys ready to fight for seniors. Here is a look at the types of senior mistreatment attorneys pursue:
Types of elder abuse
Physical abuse

Intentional or reckless use of physical force or physical coercion that could cause:

bodily injury
physical pain
Impairment

Sexual abuse

Non-consensual sexual contact of any kind with an older adult

Emotional or psychological abuse

Infliction of anguish, pain, or distress through verbal or nonverbal acts such as:

verbal assaults
insults
threats & intimidation
humiliation
isolation
harassment

Financial abuse

Illegal or improper use of an elder's funds, property, or assets such as:

misusing or stealing money or possessions
coercing or deceiving an older person into signing any document (e.g., contracts or will)
improper use of conservatorship, guardianship, or power of attorney
financial scams

Neglect

Refusal or failure to fulfill any part of a person's obligations or duties of care to an elder such as:

food & water
clothing
shelter
personal hygiene
medicine
comfort
personal safety
There's no doubt that protecting your loved one from these types of mistreatment is a priority for your close relatives and friends. Whether the priorities include drawing up a will or trust, determining power of attorney, or preparing medical directives, working with a Lubbock elder care attorney can get your loved one on the right track. An attorney can also provide legal assistance if your senior has been victimized. The key is locating the right lawyer to help.
How can I help the senior in my life find an elder care attorney in Lubbock?
Your senior might have a lot of concerns as they grow older. In addition to worrying about burdening their adult children with financial obligations after they've passed away, they could be concerned that being a victim of fraud could create financial hardships for their family while alive. The good news is there are many attorneys in the area that focus on elder care with the goal of protecting older adults from the difficulties that can accompany scams.
These attorneys are also great at offering legal assistance to seniors who have been victimized by neglect, physical abuse, or psychological abuse. Once you find the right expert, you and your loved when can feel confident that they have someone looking out for their best interests.
Gain more insight into this topic by consulting our comprehensive guide to choosing an elder care lawyer.
Elder care attorneys in Lubbock
One of the best gifts you can give your senior as they age in place is the peace of mind that comes with feeling protected and safeguarded from mistreatment. Whether your loved one is worried about being scammed or they fear being abused by someone they trust, they can rest assured that their attorney for seniors in Lubbock is in their corner. Seasons is happy to help you locate the right attorney to assist your senior. Browse our listings today to find a great match.