Find more resources in your city!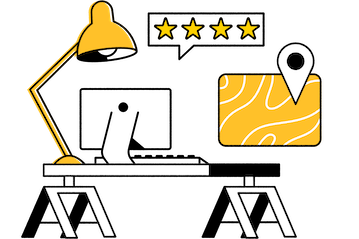 Start Exploring
Should your business be here?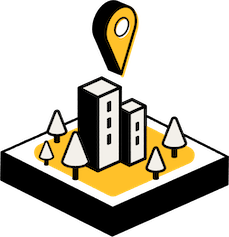 Add your business
Disability, special needs, and long-term care planning in Los Angeles
Is your loved one prepared for the possibility of becoming incapacitated? An elder care attorney in Los Angeles can help them write a living will that ensures their wishes are followed to the letter in any end-of-life scenario. Your loved one can also receive assistance writing a will to ensure that their assets are distributed according to their wishes. If your loved one is concerned about short-term incapacitation, their LA elder care lawyer can establish a durable power of attorney or ask the court for a conservatorship to ensure that someone is still representing their interests.
Furthermore, a Los Angeles elder care lawyer can negotiate with long-term care providers such as nursing homes and skilled nursing aides to ensure that your loved one can live safely even when they can no longer take care of themselves. Your loved one's lawyer can even call Medicare or another insurance provider if they aren't paying for vital services.
Facts and stats on elder care law in Los Angeles
What are the chances elders in Los Angeles will fall victim to scams?
Many seniors feel isolated and are willing to trust virtually anybody, something scam artists are only too eager to take advantage of. The FBI collects data on elderly fraud cases every year and releases its findings in an annual report. Here is how many cases were reported in California in 2020:
12,534 Elderly Fraud Victims in 2020
California's total is exceptionally high and the state's huge population may not be the only reason why. If you fear that your loved one may have been targeted by scammers, the best thing to do is to contact the authorities immediately with any evidence you have. After that, working with an attorney for seniors in Los Angeles is the logical next step.
Who are the people who commit crimes against the elders of Los Angeles?
We tend to think of faceless strangers as the ones who commit elder abuse, but sadly most elder abuse cases involve a senior's family members, caretakers, or friends. The NCOA (National Council on Aging) created the following chart detailing who is most likely to commit five distinct types of elder abuse:
Type of Elder Abuse
Psychological Abuse
Physical Abuse
Neglect
Financial Abuse
Sexual Abuse
Most Frequent Offender(s)
Partner

Spouse

Partner

Spouse

Adult Children
Family Members

Care Workers

Partner

Partner

Spouse

Acquaintances
Elder abuse isn't always intentional, but that's no reason to allow it to continue. If you are suspicious of someone in your loved one's life, an LA elder care attorney can help you get to the bottom of it and perhaps bring charges against them. The safety of your loved one is always the highest priority.
Why should I help the senior in my life find an elder care attorney in Los Angeles?
Trustworthy lawyers provide invaluable support to seniors ranging from protecting their retirement account from fraudsters to ensuring that family members don't force them to sign any damaging documentation. Scammers understand the benefits that a Los Angeles elder care lawyer can provide and may pretend to be one themselves to earn your loved one's trust. If you take on the responsibility of researching potential attorneys, these bad actors won't have a chance of realizing their nefarious goals. Many seniors also rest easy when they know a lawyer is looking out for them, improving their mental state. Of course, you'll enjoy peace of mind as well.
Elder care attorneys in Los Angeles
Asking a loved one if they have been the victim of elder abuse is hard for many different reasons, most notably the fear of an affirmative response. Still, you have to approach this problem head-on if you wish to protect the senior in your life. Our free resources make for an excellent starting point.