Find more resources in your city!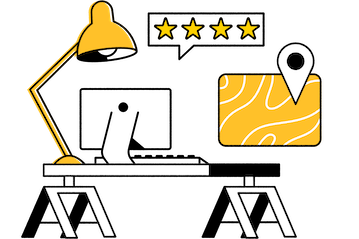 Start Exploring
Should your business be here?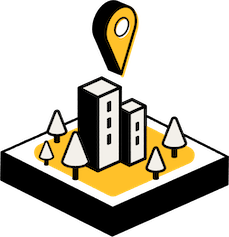 Add your business
What are the chances elders in Lincoln will fall victim to scams?
Being the victim of a financial scam can be extremely tough for older adults. In many cases, they have learned to trust someone without realizing their true intentions to steal their money or other assets. Learning they have been victimized can be emotionally and financially devastating for older adults. Unfortunately, it is a common occurrence in the U. S. Here is a look at the prevalence of elderly fraud in Nebraska:
Nebraska had 404 elderly fraud victims in 2020.
Resulting in $ 4,048,483 total losses.
You might wonder how you can help your senior loved one avoid becoming a victim of elderly fraud in Nebraska. It's good to ensure your senior knows how to recognize potential scams and fraud attempts. Primarily, never hand over important financial information to strangers. It's also good to ensure a Lincoln elder care attorney is present before entrusting this type of information to relatives or close friends.
Why are Lincoln elder care attorneys needed?
Instances of neglect and abuse sometimes go unrecognized until identified by an expert like a Lincoln elder law attorney. Working with a skilled attorney can provide representation if your senior has been mistreated and also put safeguards in place to prevent future harm. You might be surprised by the number of cases of mistreatment that go undetected or unreported:
Alarming statistics about reported and unreported elder abuse
Studies have found that at least one in 10 community-dwelling older adults experienced some form of abuse in the prior year.
For every incident of abuse reported to authorities, nearly 24 additional cases remain undetected.
Financial abuse was the most commonly reported form of mistreatment.
It's not always easy to know what type of assistance your senior loved one might need from an elder care attorney in Lincoln. They provide a lot of valuable services, so whether your older adult is interested in making financial plans or would like representation for fraud or neglect, there is an attorney who can offer the help your senior needs.
How can I help the senior in my life find an elder care attorney in Lincoln?
When searching for the right elder care attorney in Lincoln, Hastings, or Kearney, you want to make sure that their services align with your elderly loved one's needs. For instance, if your senior wants help with long-term care planning in the event that they will eventually need home health services or an extended stay in a long-term care facility, a skilled elder care attorney can help. Some attorneys are able to help with Medicaid or VA benefits planning. They might also help set up adult guardianships, health care directives, and a durable power of attorney. If your aging loved one needs representation for financial exploitation, there are lawyers ready to help. Determining the type of assistance your senior needs can guide you to the best elder care attorney.
Learn more about this topic by consulting our comprehensive guide to choosing an elder care lawyer.
Elder care attorneys in Lincoln
Whether your senior needs help planning their estate, safeguarding assets, or protecting themselves from frauds or scams, they can get assistance from a qualified attorney for seniors in Lincoln. Seasons takes pride in being able to help you locate the right expert. Browse our listings for Lincoln elder law attorneys to find a great match today.