Find more resources in your city!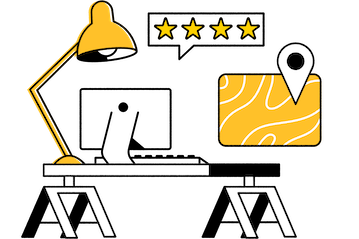 Start Exploring
Should your business be here?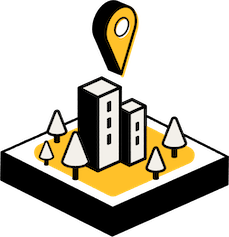 Add your business
Disability, special needs, and long-term care planning in Las Vegas
Of course, there are other reasons seniors need the help of attorneys for seniors in Las Vegas. For example, they may want to make plans for the future so that if they become either physically or mentally unable to make decisions for themselves, their wishes will be known. By planning in advance, they can feel secure knowing that their legacy will be respected. They can make a living will so relatives or strangers won't be pressured to make end-of-life decisions for them. They may also want to appoint a durable power of attorney to make legal and medical decisions for them if they are no longer able to.
A Las Vegas elder care attorney can help your loved one plan for a time when they need long-term care, whether that's in a nursing home, assisted living facility, or in their own home. Seasons will help you find a qualified attorney for seniors to help your loved one plan for the future.
Facts and stats on elder care law in Las Vegas
What are the chances elders in Las Vegas will fall victim to scams?
If you're concerned that your loved one has been taken advantage of financially by another relative or other caregiver, you can help them find a reliable Las Vegas elder care lawyer to help them obtain justice. According to a 2020 report by the FBI Internet Crimes Commission, nearly 3,000 older adults were fraud victims in Nevada.
2,767 Elderly Fraud Victims in 2020
The number in the table above only indicates how many elderly fraud cases were reported. The NCEA (National Center on Elder Abuse) states that for every one case of fraud reported by an elderly victim, 24 more cases have occurred. Some aging adults are embarrassed or ashamed that they were scammed and refuse to report the incident.
What should families in Las Vegas know about the prevalence of elder abuse?
In addition to financial scams, there are other types of elder abuse that your loved one is vulnerable to, especially if they live in community housing. A report by Lancet Global Health indicates the information below on what percent of adults 60 years of age or older have reported different types of abuse annually.
While financial abuse, which includes various types of financial scams, happens to a high percentage of the elderly, it may be even more horrifying to think of your loved one suffering from psychological abuse, which can present as name-calling, degrading comments, or other actions meant to harm your loved one's mental health. A Las Vegas elder care attorney can help stop such treatment.
Why should I help the senior in my life find an elder care attorney in Las Vegas?
It may be that the senior in your life once took care of you: making sure you had shelter, clothing, food, and all your other needs met. It may be that they helped you with your homework or taught you how to throw a ball. However your loved one took care of you when you were young, the roles may now be reversed. If they are suffering any type of abuse, whether physical, financial, or psychological or simply want to set up their estate documents, you can assist them in finding an elder care attorney in Las Vegas who can help them out in any situation.
Elder care attorneys in Las Vegas
One of the greatest ways to help care for your aging loved one is to help them find a qualified Las Vegas elder care lawyer who can help them plan for the future or help them out of an abusive situation. Allow us to help you find the right attorney for the senior in your life starting today.