Find more resources in your city!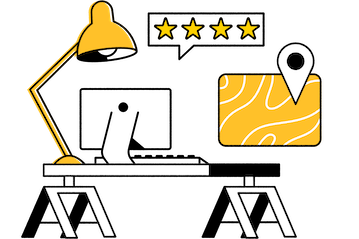 Start Exploring
Should your business be here?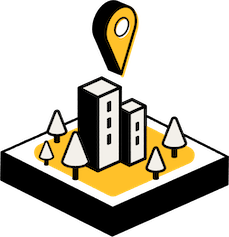 Add your business
What are the chances elders in Lafayette will fall victim to scams?
Hiring a Lafayette elder care attorney is also a good move if you're concerned about your senior being taken advantage of financially. Louisiana has had its fair share of elder scams, as shown below. If you want to make sure that this doesn't happen to your senior loved one, then hiring an elder care attorney in Lafayette may be a good first step to reducing that risk.
Louisiana had 855 elderly fraud victims in 2020.
Resulting in $ 5,857,104 total losses.
Hiring an attorney won't guarantee that your senior stays safe from elder fraud. But it can help you be more prepared for these scammers when they reach out to your older loved one. A lawyer can also help you seek and receive justice for your senior if someone is able to take advantage of them financially one day.
What should families in Lafayette know about the prevalence of elder abuse?
Elder abuse is, unfortunately, more common than you might think. There are many different forms that it may take to impact your senior's life. Being proactive is an important part of keeping your senior safe from those who would do them harm. If you can find a Lafayette elder law that you trust, it will be much easier to deal with these kinds of situations when they arise as well.
There's no reason to wait until your senior is abused or mistreated before hiring an attorney who can help them. Creating a strong relationship with a lawyer who specializes in elder fraud and abuse now will help you feel more confident about dealing with whatever the future brings. It may also help you discover new strategies for keeping your senior safe.
How can I help the senior in my life find an elder care attorney in Lafayette?
If you believe that now is a good time to hire an attorney for your senior, the next step is finding the right professional for your needs and preferences. You can begin that process online by looking at websites to see what differentiates one provider from another. It's also smart to check out online reviews to see what previous clients have said about the attorneys in your area.
Once you've done that, you can interview your finalists with your senior by your side. Make sure that you give them an opportunity to provide input, as they'll be working with the attorney as well. If you'd like further assistance, you can take a look at our comprehensive guide to choosing an elder care lawyer, which covers everything you need to know about this process.
Elder care attorneys in Lafayette
Hiring an attorney for your senior can help the whole family breathe a little easier. With this relationship in place, you'll know that you always have someone to reach out to in the event that anyone tries to take advantage of your aging loved one. So why not take the first step toward getting there today? You can do so by taking a closer look at the free resources on Seasons to learn more about your options.