Find more resources in your city!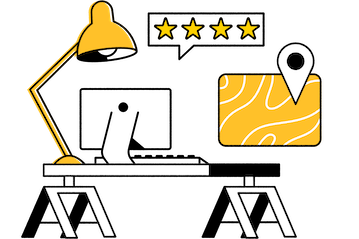 Start Exploring
Should your business be here?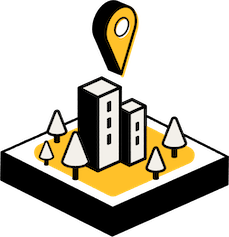 Add your business
Disability, special needs, and long-term care planning in Jacksonville
An attorney for seniors in Jacksonville can help with more than preventing or prosecuting abuse cases. Seniors who are retired should consider beginning to plan for potential mental or physical incapacitation in the future. This may mean having a living will written up that indicates what kind of heroic measures they want, or don't want, should they suffer a medical catastrophe. This way, you and other family members don't have to make decisions regarding life and death. This can also mean having the senior choose someone as their durable power of attorney so they are secure knowing they can trust the person who will make decisions on their behalf if they become unable to do so.
Many seniors end up in long-term care settings, whether that's in a nursing home, assisted living facility, or in their own home. A legal representative familiar with issues of Medicare, Medicaid, and veteran's benefits can help them with this type of planning.
Facts and stats on elder care law in Jacksonville
What are the chances elders in Jacksonville will fall victim to scams?
While a Jacksonville elder care attorney can help with many issues that come along with aging, one of the most prevalent reasons their services are needed are elder fraud. A 2020 FBI Internet Crimes Commission report, below, indicates the number of elderly fraud victims in the state of Florida in one year.
9,252 Elderly Fraud Victims in 2020
This study only reports the number of reported cases of elder fraud. Many seniors are too embarrassed or scared to report instances of fraud. You may notice changes in the financial status or behavior of your loved one, which may indicate the need to ask some questions and find out if they have been defrauded. If so, an elder care attorney can be of assistance.
What types of mistreatment do elder care attorneys in Jacksonville pursue?
There are many kinds of mistreatment that seniors may suffer from. This is true of both men and women, though since women live longer and are considered more vulnerable, they are more likely to be victims of elder abuse. The following list comes from research conducted by the NCEA (National Center on Elder Abuse).
Physical Abuse

Intentional or reckless use of physical force or physical coercion that could cause:

bodily injury
physical pain
Impairment

Sexual Abuse

Non-consensual sexual contact of any kind with an older adult

Emotional or Psychological Abuse

Infliction of anguish, pain, or distress through verbal or nonverbal acts such as:

verbal assaults
insults
threats & intimidation
humiliation
isolation
harassment

Financial Abuse

Illegal or improper use of an elder's funds, property, or assets such as:

misusing or stealing money or possessions
coercing or deceiving an older person into signing any document (e.g., contracts or will)
improper use of conservatorship, guardianship, or power of attorney
financial scams

Neglect

Refusal or failure to fulfill any part of a person's obligations or duties of care to an elder such as:

food & water
clothing
shelter
personal hygiene
medicine
comfort
personal safety
It's heartbreaking to think of your loved one suffering any of these types of abuse or neglect. If you fear for your loved one's safety or financial stability because of the behavior of one of their relatives or caregivers, you should allow us to help you find a reliable Jacksonville elder care attorney right away.
Why should I help the senior in my life find an elder care attorney in Jacksonville?
Your aging relative probably took care of you as you were growing up. They made sure you had the necessary food and shelter and most likely did a lot more than that to ensure you grew into the adult you are now. As your relative ages, there may come a time when you need to do the same for them. Not everyone who is trusted to care for a senior is actually trustworthy, and if you believe your aging loved one is in a difficult situation, it's your responsibility to investigate and get them the help they need, which may include the assistance of an elder care attorney in Jacksonville.
Elder care attorneys in Jacksonville
Whether your aging loved one needs help setting up their end-of-life care or they have fallen victim to scams or abuse, you can help them by finding a qualified Jacksonville elder care lawyer. We're here to help you locate the assistance your loved one needs to be safe and secure as they age in place. Start here today.