Find more resources in your city!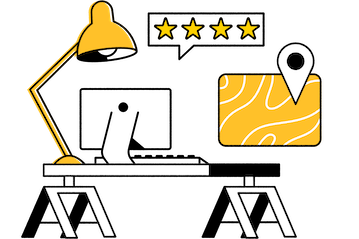 Start Exploring
Should your business be here?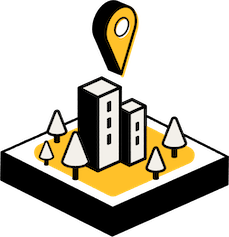 Add your business
Disability, special needs, and long-term care planning in Houston
An elder care attorney in Houston can help the senior in your life with multiple aspects of the aging process. For instance, many seniors require long-term care such as physical therapy and cooking assistance to live safely. Your loved one's lawyer can ensure that they receive the quality of long-term care they deserve while simultaneously helping them with the paperwork associated with it. Many seniors struggle to successfully navigate the VA's bureaucracy, for example. Fighting with insurance providers (including public programs such as Medicare and Medicaid) can also be difficult without expert assistance.
Furthermore, a Houston elder care attorney can help your loved one prepare for a time when they may become incapacitated. A living will can help ensure that your loved one's wishes are followed during an end-of-life scenario, while a traditional will ensures that your loved one's assets are distributed according to their wishes when the time comes.
Facts and stats on elder care law in Houston
What are the chances elders in Houston will fall victim to scams?
Scammers like easy targets, and many seniors are trusting enough that they fit the bill. The FBI compiles an annual report on incidents of elderly fraud and notes that cases are dramatically underreported relative to other types of crime. Here is how many victims lived in Texas as of the 2020 report:
6,342 Elderly Fraud Victims in 2020
Texas has more reported cases than most other states, so you and your loved one need to remain vigilant. A professional attorney for seniors in Houston can help you determine what constitutes elder abuse and report it to the proper authorities. They can also share proactive measures you can take to keep your loved one safe.
Who are the people who commit crimes against the elders of Houston?
You probably think that the people who commit elder abuse have little to no relationship with their victim, but sadly adult children and spouses are the most frequent offenders. The table below is drawn from National Council On Aging (NCOA) data and details who is most likely to commit five different types of elder abuse:
Type of Elder Abuse
Psychological Abuse
Physical Abuse
Neglect
Financial Abuse
Sexual Abuse
Most Frequent Offender(s)
Partner

Spouse

Partner

Spouse

Adult Children
Family Members

Care Workers

Partner

Partner

Spouse

Acquaintances
Your loved one sadly cannot trust anybody, and you probably can't be there all of the time to protect them. A Houston elder care lawyer ensures that your loved one has a legal recourse whenever somebody tries to take advantage of them whether they know the perpetrator personally or not.
Why should I help the senior in my life find an elder care attorney in Houston?
An elder care lawyer can protect your loved one from neglect at medical facilities, assist in writing a will, shield your loved one's assets from scammers and fraudsters, and ensure that their client's interests are well-represented in all legal disputes. Many seniors also gain peace of mind from working with an elder care attorney since they know that somebody is watching out for them in their twilight years. You may also rest easier knowing that you are no longer solely responsible for your loved one's security. Seasons simplifies the process of connecting with an attorney, so why deny your loved one the legal counsel they may need?
Elder care attorneys in Houston
Elder abuse isn't a fun topic and your loved one may hesitate to open up to you about what happens when you're not around. We get it, but it doesn't mean we should close our eyes while elder abuse continues to happen all around us. Instead, use our resources to find a great elder law attorney today.