Find more resources in your city!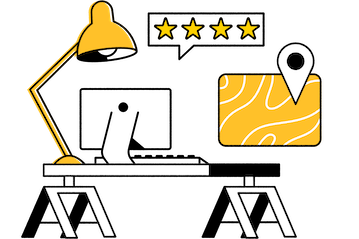 Start Exploring
Should your business be here?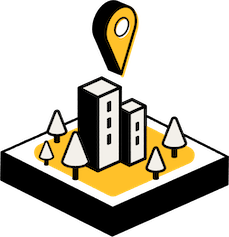 Add your business
Disability, special needs, and long-term care planning in Harrisburg
An elder care attorney in Harrisburg can help your loved one plan for potential issues surrounding disability, long-term care, and other special needs that may develop as they age. This can provide a layer of protection for those who eventually find themselves physically or mentally incapacitated.
Thinking about events that we'd rather not experience can be difficult for many people. Bringing a professional in can make the conversation less emotionally charged and provide much-needed guidance for what can be tricky legal ground to cover. An attorney for seniors in Lebanon can help your loved one create a comprehensive living will or durable power of attorney that will ensure their wishes are carried out regardless of their physical or mental capacity. Knowing these safety measures are in place can provide a sense of relief for many seniors and their families.
An elder care attorney can also help your loved one plan for long-term care that will provide for the services seniors depend on when they need more help caring for themselves.
Facts and stats on elder care law in Harrisburg
What are the chances elders in Harrisburg will fall victim to scams?
Based on a recent report from the FBI more than 100,000 seniors lost a combined total of nearly $1 billion in 2020. The number of seniors scammed and the amount lost rose dramatically in a year-over-year comparison. An elder care attorney in Lancaster can help your loved one navigate unexpected financial offers to help limit their risk of being scammed.
3,543 Elderly Fraud Victims in 2020
While Pennsylvania represents only a small number of those scammed, the number is still significant. More than 3,000 seniors lost more than $23 million in 2020 alone. A Harrisburg elder care lawyer can work with your loved one to ensure their finances are secure and that unauthorized or predatory access is limited.
What are some signs of elder abuse that caregivers in Harrisburg should look for?
There are many types of elder care abuse. According to the National Center on Elder Abuse (NCEA) signs of psychological abuse can include decreased self-esteem and feelings of despair. Physical abuse may present as unusual wounds, bruises, or an increased instance of injuries. A Lebanon elder care lawyer can help ensure perpetrators of abuse are prosecuted.
Physical Abuse

bruises, wounds, cuts, fractures, sprains, or other signs of physical trauma
recent falls
signs of punishment such as evidence of physical restraint
medication overdoses

Psychological Abuse

emotional distress or withdrawal
lack of self-care
lower self-esteem or feeling of despair and worthlessness
dementia behaviors like biting, rocking, and sucking

Sexual Abuse

bruises and abrasions in the chest or genital region
STDs, bleeding, and trauma in genital areas, genital infections
increased anxiety or depression
agitation, restlessness, and sleep disturbances

Financial Abuse

sudden changes in bank account or to a will or other financial documents
disappearance of funds, possessions
poor financial decisions
unpaid bills and other financial distress
anxiety and depression
malnutrition

Neglect

unsanitary or unsafe living conditions
personal hygiene issues
untreated bed sores
untreated/unattended health issues
malnutrition or dehydration
Financial abuse may become evident when legal or financial documents are suddenly changed or funds begin disappearing more rapidly than expected. Having an attorney for seniors in Lancaster who is familiar with your loved one's preferences and accounts can help to ensure that any changes that are being made due to coercion are stopped.
Why should I help the senior in my life find an elder care attorney in Harrisburg?
Helping your loved one find a Harrisburg elder care lawyer can ensure their retirement years are spent in the pursuit of activities and interests that they enjoy instead of a constant feeling of dread about what the future may hold. They will know that an impartial advocate will follow their directives and ensure their wishes for medical care and financial concerns are carried out.
Working with an elder care attorney in York can not only help secure their future well-being but also give them peace of mind that when they pass, the arrangements and legal processes won't be a burden for their loved ones.
Elder care attorneys in Harrisburg
Seasons understands just how important finding the right legal help from someone with the necessary experience navigating the ins and outs of elder care law can be in securing an aging loved one's future. Let us help you find the right Harrisburg elder care attorney for your loved one today.