Find more resources in your city!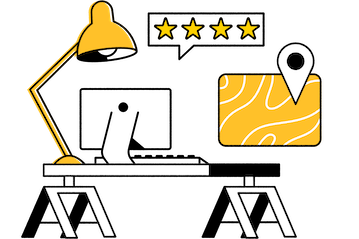 Start Exploring
Should your business be here?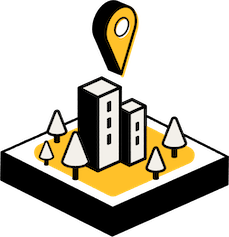 Add your business
Disability, special needs, and long-term care planning in Hampton Roads
A Norfolk elder care lawyer can help your loved one in a plethora of ways. For instance, an attorney for seniors in Newport News can help you file the requisite paperwork to gain power of attorney and manage your loved one's affairs if they cannot do so themselves. Alternatively, they could petition the court to appoint a conservator to manage your loved one's assets as a fiduciary. An elder care attorney in Portsmouth can even help your loved one write a living will that details how they want doctors to approach potential end-of-life scenarios.
An attorney for seniors in Hampton Roads can also help your loved one access the long-term care they need to thrive. For example, the VA helps veterans with accessible housing but the bureaucracy associated with the program makes it difficult for seniors to take advantage of. An elder care lawyer in Norfolk can help ensure that your loved one gets what they deserve.
Facts and stats on elder care law in Hampton Roads
What are the chances elders in Hampton Roads will fall victim to scams?
Seniors often lack the social connections that their younger counterparts enjoy, allowing scam artists to target the community with the same schemes over and over again. The FBI records cases of elderly fraud and releases an annual report with the results. Here is how many victims lived in Virginia in 2020:
2,779 Elderly Fraud Victims in 2020
Unfortunately, there is no shortage of elderly fraud victims in Virginia or nationally. If you think that your loved one may have been targeted, an elder care attorney in Hampton Roads can help you confirm your suspicions, report the issue to the appropriate authorities, and potentially pursue a case in court.
What types of mistreatment do elder care attorneys in Hampton Roads pursue?
When we think of elder abuse, our minds immediately drift toward unexplained bruises on our loved one's bodies and money issues. However, elder abuse can take many forms that aren't as easily detectable. Here are five types of abuse that have been formally recognized by the National Center on Elder Abuse:
Physical Abuse

Intentional or reckless use of physical force or physical coercion that could cause:

bodily injury
physical pain
Impairment

Sexual Abuse

Non-consensual sexual contact of any kind with an older adult

Emotional or Psychological Abuse

Infliction of anguish, pain, or distress through verbal or nonverbal acts such as:

verbal assaults
insults
threats & intimidation
humiliation
isolation
harassment

Financial Abuse

Illegal or improper use of an elder's funds, property, or assets such as:

misusing or stealing money or possessions
coercing or deceiving an older person into signing any document (e.g., contracts or will)
improper use of conservatorship, guardianship, or power of attorney
financial scams

Neglect

Refusal or failure to fulfill any part of a person's obligations or duties of care to an elder such as:

food & water
clothing
shelter
personal hygiene
medicine
comfort
personal safety
You might not think of some of these forms of abuse on your own, and that's okay. A Portsmouth elder care attorney will know what constitutes elder abuse, how to identify when it's happening, and what to do about it. Please use our resources to connect with a qualified attorney who can protect your loved one from all forms of elder abuse.
Why should I help the senior in my life find an elder care attorney in Hampton Roads?
Working with a trustworthy Hampton Roads elder care lawyer protects your loved one from scammers and fraudsters, but would they be able to handle the research on their own? Some scammers masquerade as Newport News elder care attorneys and "protect" their client's assets by stealing them. If you handle the research, you should be able to spot these bad actors before they get a chance to take anything.
Working with a Hampton Roads elder care lawyer also provides both you and your loved one with peace of mind since you know they're protected if anything happens. That can be worth more than any amount of money.
Elder care attorneys in Hampton Roads
Elder care law is complicated, and we'd hate to see your loved one get taken advantage of because they didn't completely understand their rights. Please use our free resources to find a qualified lawyer who can answer any questions you or your loved one have regarding cases of elder abuse.