Find more resources in your city!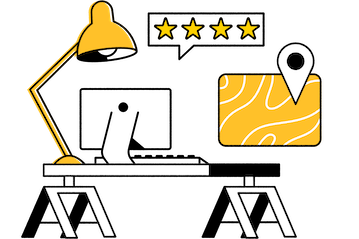 Start Exploring
Should your business be here?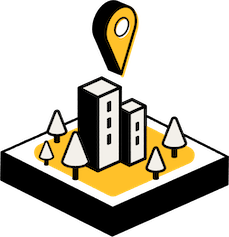 Add your business
Disability, special needs, and long-term care planning in Grand Rapids
Long before a senior reaches the point where they are unable to care for themselves or make their own decisions, they should have everything in place to ensure their wishes in regards to ongoing care and medical treatment are fulfilled. An elder care attorney in Grand Rapids, Kalamazoo, or Battle Creek can lead you and your loved one through putting a living will in place, figuring out power of attorney, and any other legal preparation ahead of time should the need arise later on.
When it comes to handling long-term care, special needs, disabilities, and similar issues, a Grand Rapids elder care lawyer can advocate for your loved one, ensuring they get the help they need when they need it. Their Grand Rapids elder care attorney, Kalamazoo attorney, or Battle Creek attorney can handle disputes with insurance, ensure enforcement of living wills, and use their knowledge and experience to protect your loved one's rights.
Facts and stats on elder care law in Grand Rapids
What are the chances elders in Grand Rapids will fall victim to scams?
Personal and financial abuse becomes a bigger risk to people as they get older and more dependent on the support of others. The FBI keeps tabs on senior scams, and their 2020 elder fraud report shows that over 105,000 seniors fell prey to scams in one year, amounting to over $1 billion in lost assets. Here's how seniors in Michigan fared:
2,499 Elderly Fraud Victims in 2020
Elder fraud is a serious problem, but there are steps you can take to protect your loved one. A Grand Rapids elder care lawyer, Kalamazoo senior attorney, or Battle Creek elder law expert can give you and your loved one advice on how to detect a potential scam, and they can put a guardianship or conservatorship in place for those who need it.
Who are the people who commit crimes against the elders of Grand Rapids?
Elder abuse is another unfortunate problem many seniors face, and the perpetrators are often people that a senior feels they can trust. Simply put, seniors are most often abused by those who have the most access to them. Here's some information from the National Council on Aging regarding who tends to commit elder abuse:
Type of Elder Abuse
Psychological Abuse
Physical Abuse
Neglect
Financial Abuse
Sexual Abuse
Most Frequent Offender(s)
Partner

Spouse

Partner

Spouse

Adult Children
Family Members

Care Workers

Partner

Partner

Spouse

Acquaintances
While most family members, friends, and caregivers do a great job protecting and supporting older people, the reality is that some of them may turn to abuse for any number of reasons. If you notice any signs of abuse in a loved one, you can discuss it with a Grand Rapids elder care attorney and get advice about what to do.
Why should I help the senior in my life find an elder care attorney in Grand Rapids?
An attorney for seniors in Grand Rapids, Kalamazoo, or Battle Creek can protect your loved one's rights in a number of ways. From helping them file documentation about the medical care and treatment an elder prefers if they can no longer take care of themselves to handling insurance disputes, an attorney can be a trusted advocate to ensure your loved one gets the care they want and deserve. Attorneys can litigate in the instance any kind of abuse is happening, and they can be there to provide advice for avoiding elder fraud and support if a senior falls victim to a scam.
Elder care attorneys in Grand Rapids
For peace of mind that the senior in your life is legally protected from scams, abuse, and other problems, consider the support of a Grand Rapids elder care attorney. Seasons advocates for elders and those who support them, and we want to help you find the local legal support you need. Review our list of attorneys for seniors in the Grand Rapids area to get the proper legal assistance today.