Find more resources in your city!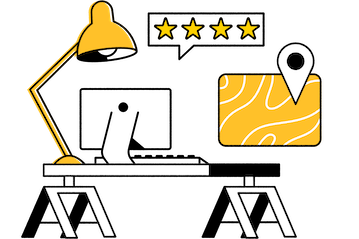 Start Exploring
Should your business be here?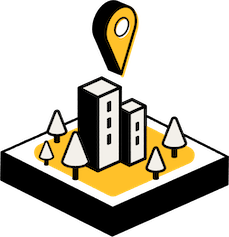 Add your business
What are the chances elders in Fort Myers will fall victim to scams?
While financial fraud isn't as synonymous with elder abuse as some think it is, financial elder abuse is the most common form. Floridians are especially at risk since the state is known for having a high 65+ population. The FBI provides the following statistics related to elderly fraud victims in 2020:
Florida Had 9,252 elderly fraud victims in 2020.
Resulting in 84,649,328 total losses.
Many cases of financial abuse go unreported, so actual losses could far exceed the numbers above. If you suspect anything, you should contact an elder care attorney in Fort Myers, Naples, or another nearby city to discuss the next steps including how to report it to the relevant authorities. It might also be a good idea to explore power of attorney or conservatorship if your older adult cannot keep track of their finances independently.
What types of mistreatment do elder care attorneys in Fort Myers pursue?
While financial abuse is the most common form of elder abuse it is not the only thing that a Fort Myers elder law expert could help your older adult navigate. The NCEA (National Center on Elder Abuse) currently recognizes five distinct forms of elder abuse with additional details provided below:
Types of elder abuse
Physical Abuse

Intentional or reckless use of physical force or physical coercion that could cause:

bodily injury
physical pain
Impairment

Sexual Abuse

Non-consensual sexual contact of any kind with an older adult

Emotional or Psychological Abuse

Infliction of anguish, pain, or distress through verbal or nonverbal acts such as:

verbal assaults
insults
threats & intimidation
humiliation
isolation
harassment

Financial Abuse

Illegal or improper use of an elder's funds, property, or assets such as:

misusing or stealing money or possessions
coercing or deceiving an older person into signing any document (e.g., contracts or will)
improper use of conservatorship, guardianship, or power of attorney
financial scams

Neglect

Refusal or failure to fulfill any part of a person's obligations or duties of care to an elder such as:

food & water
clothing
shelter
personal hygiene
medicine
comfort
personal safety
It's important to remember that intent is not needed to establish an elder abuse case. If an incompetent nurse lets your elderly loved one develop bed sores because they didn't know that they were supposed to turn them periodically, you can pursue a neglect case. A Fort Myers elder care attorney can help you determine whether the particulars of any given situation warrant a case.
Why should I help the senior in my life find an elder care attorney in Fort Myers?
While it's tempting to try and help the senior in your life with anything they might need yourself, an expert in Fort Myers elder law can leverage their knowledge and experience to drive a better outcome for your elderly loved one. For instance, a Naples elder care attorney with a background in estate planning could see to it that your aging loved one's final wishes are executed according to their wishes. A lawyer could also help your older adult receive a court-appointed guardian or prepare an advanced medical directive. Naturally, a lawyer is a tremendous resource if you suspect financial or physical abuse as well. Sometimes, simply knowing that expert legal advice is available is all you need to get peace of mind. Our comprehensive guide to choosing an elder care lawyer includes additional information regarding your aging loved one's rights and how to select a qualified attorney.
Elder care attorneys in Fort Myers
The American legal system can be tricky for anybody to navigate, especially seniors who may be dealing with cognitive decline caused by the aging process. You might be among your older adult's biggest advocates, but adding an attorney to your senior's care team ensures that they have access to the expertise they need in any situation. Seasons provides free resources that you can use to find a reliable lawyer in Fort Myers, Naples, and surrounding cities, so please make use of them today. We promise that you won't regret it.