Find more resources in your city!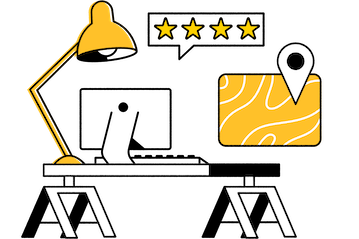 Start Exploring
Should your business be here?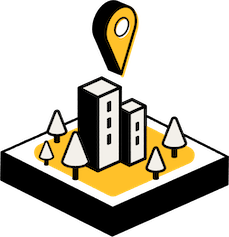 Add your business
Disability, special needs, and long-term care planning in Denver
Denver elder law is a broad term that can potentially help your loved one in many ways. For example, an elder care lawyer can help your loved one access the long-term care they need to live safely whether that means researching local nursing homes or finding a meal delivery service to facilitate aging in place. These services are not free, and a lawyer for seniors in Denver can do battle with health insurance companies, Medicare, Medicaid, the VA, and any other organization that may be trying to get out of paying for them.
Likewise, your loved one's lawyer can help them compose a will that ensures their assets are distributed according to their wishes when the time comes. They can also help with a living will that governs how your loved one should be treated in a medical facility or establish a durable power of attorney if your loved one cannot represent themselves in public disputes.
Facts and stats on elder care law in Denver
What are the chances elders in Denver will fall victim to scams?
Scammers usually prey on the most vulnerable victims they can find, and the trusting nature of many seniors makes them prime targets. The Federal Bureau of Investigations (FBI) makes an annual report on the number of elderly fraud victims by state, and here is how many resided in Colorado in 2020:
4,335 Elderly Fraud Victims in 2020
Numbers were up across the board in 2020 due in part to the isolating effects of the COVID-19 pandemic, but that doesn't mean we should accept elder abuse as unavoidable. A Denver elder law specialist can protect your loved one in numerous ways, including setting up a court-appointed conservator to manage their affairs.
What are some signs of elder abuse that caregivers in Denver should look for?
We all think we have a good idea of what elder care abuse looks like, but you can't always see the signs. The National Center on Elder Abuse (NCEA) compiled the following checklist that lists five of the most common forms of elder abuse as well as how you can tell they're going on:
Physical Abuse

bruises, wounds, cuts, fractures, sprains, or other signs of physical trauma
recent falls
signs of punishment such as evidence of physical restraint
medication overdoses

Psychological Abuse

emotional distress or withdrawal
lack of self-care
lower self-esteem or feeling of despair and worthlessness
dementia behaviors like biting, rocking, and sucking

Sexual Abuse

bruises and abrasions in the chest or genital region
STDs, bleeding, and trauma in genital areas, genital infections
increased anxiety or depression
agitation, restlessness, and sleep disturbances

Financial Abuse

sudden changes in bank account or to a will or other financial documents
disappearance of funds, possessions
poor financial decisions
unpaid bills and other financial distress
anxiety and depression
malnutrition

Neglect

unsanitary or unsafe living conditions
personal hygiene issues
untreated bed sores
untreated/unattended health issues
malnutrition or dehydration
Dementia behaviors like rocking and sucking might not immediately mean psychological abuse to you, but it could be the only sign you get. If you think that there is any chance your loved one is suffering any form of abuse, please contact a lawyer immediately to discuss your loved one's options.
Why should I help the senior in my life find an elder care attorney in Denver?
We advise family members to find an elder care lawyer for their loved one because it's much easier to share the responsibility than taking everything on yourself. A lawyer can help protect grandma or grandpa from scammers, fraud, neglect, and hostile family members. They can also help your loved one navigate all of the paperwork associated with aging such as medical bills and long-term care expenditures. You will enjoy the peace of mind you get from knowing that your loved one has access to legal support whenever they need it, and your loved one may appreciate feeling like less of a burden on others.
Elder care attorneys in Denver
Elder law in Denver isn't the most pleasant of conversational topics and we understand that. However, it's important to make sure that your loved one is equipped to defend themselves and their rights in a court of law. Seasons makes finding a qualified elder care lawyer simple, so why not give our resources a shot?