Find more resources in your city!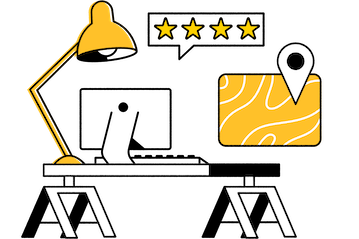 Start Exploring
Should your business be here?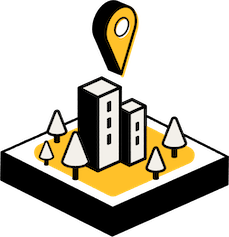 Add your business
Disability, special needs, and long-term care planning in Dallas
An elder care attorney in Dallas can help your loved one plan for any disability, long-term care, or other special needs they may develop as they age in place. While it can feel like a difficult subject area to bring up, having a plan in place for potential physical or mental disability can be reassuring for both seniors and their families.
For example, a Dallas elder care lawyer can help your loved one set up a living will or a durable power of attorney to ensure their wishes are carried out in the event that they experience serious medical issues that make it impossible for them to personally provide instruction to their health care or financial advisors.
Your loved one's legal advisor can also help navigate long-term care in a nursing home or assisted living facility should that option ever become necessary. They can negotiate with the facilities, insurance companies, and even the Department of Veteran Affairs.
Facts and stats on elder care law in Dallas
What are the chances elders in Dallas will fall victim to scams?
According to the Elder Fraud Report of 2020 created by the Federal Bureau of Investigation, more than 100,000 seniors lost nearly one billion dollars in 2020 due to fraud. This represented an increase of 40,000 from the previous year and the sharpest increase over the last five years. Below you'll find more detailed information for seniors in Texas.
6,342 Elderly Fraud Victims in 2020
Although the number of seniors affected by fraud seems proportionally low, the report revealed that those who were affected lost nearly 70 million dollars. An elder care attorney in Dallas-Ft. Worth can help your loved one protect themself from fraud by being a trusted source to turn to when unexpected opportunities present themselves.
What types of mistreatment do elder care attorneys in Dallas pursue?
A Fort Worth elder care lawyer can pursue legal action against perpetrators of a wide variety of elder abuse such as physical, sexual, emotional, psychological, and financial abuse as well as various forms of neglect. The National Center on Elder Abuse (NCEA) explains what each of these means and offers extensive resources for seniors and their caretakers. Below we've outlined an overview to help you get started.
Physical Abuse

Intentional or reckless use of physical force or physical coercion that could cause:

bodily injury
physical pain
Impairment

Sexual Abuse

Non-consensual sexual contact of any kind with an older adult

Emotional or Psychological Abuse

Infliction of anguish, pain, or distress through verbal or nonverbal acts such as:

verbal assaults
insults
threats & intimidation
humiliation
isolation
harassment

Financial Abuse

Illegal or improper use of an elder's funds, property, or assets such as:

misusing or stealing money or possessions
coercing or deceiving an older person into signing any document (e.g., contracts or will)
improper use of conservatorship, guardianship, or power of attorney
financial scams

Neglect

Refusal or failure to fulfill any part of a person's obligations or duties of care to an elder such as:

food & water
clothing
shelter
personal hygiene
medicine
comfort
personal safety
If your loved one has been abused or neglected, it can feel not only devastating but also overwhelming for the caretaker who may not know where to begin to seek help. An attorney for seniors in Dallas-Ft. Worth can help guide the way in seeking justice for your loved one and help you take any necessary action to prevent further mistreatment.
Why should I help the senior in my life find an elder care attorney in Dallas?
A Dallas elder care lawyer is one of the best allies your loved one can have in the pursuit of a safe and secure retirement. With the help of an attorney for seniors in Fort Worth both you and your loved one will know that they have someone on their side who can recognize fraud and elder abuse and step in with the resources necessary to defend against both. They can also help prepare you both for any unexpected medical issues that might make it impossible for your loved one to make their own choices in the moment. Making medical and financial decisions ahead of time can bring a sense of peace and security for the whole family.
Elder care attorneys in Dallas
Seasons is dedicated to helping you provide the best possible care for your aging loved one. Professional legal help is one component of this which is why we provide the resources you need to find a highly qualified Dallas elder care attorney who can help you navigate the legal hurdles seniors face as they age.