Find more resources in your city!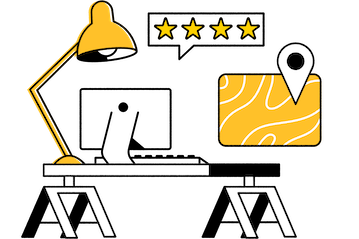 Start Exploring
Should your business be here?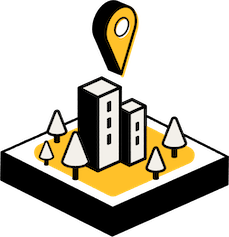 Add your business
Disability, special needs, and long-term care planning in Columbus
Columbus elder law covers everything pertaining to disability and long-term care, so nearly every senior can benefit from working with an expert. If your loved one is no longer able to represent themselves in a court of law, a Columbus elder care lawyer can establish a durable power of attorney to ensure that their interests have a voice. Likewise, an attorney could help your loved one write a living will that dictates how they would like to approach various end-of-life scenarios.
You probably think of nursing homes and comparable facilities when you think of "long-term care," but the term also applies to anything your loved one uses to age in place such as virtual doctor's appointments and the services of a skilled nursing aide. A lawyer for seniors in Columbus can help your loved one get more out of these services and even hound insurance and Medicare to pay their fair share for them.
Facts and stats on elder care law in Columbus
What are the chances elders in Columbus will fall victim to scams?
Many seniors experience physical and cognitive decline as they age, making a scammer's job significantly easier. The FBI compiles an annual list of the number of elderly fraud victims and determined that cases rose considerably in 2020. Here is how many of those elderly victims lived in the state of Ohio:
2,711 Elderly Fraud Victims in 2020
If money is missing from your loved one's bank account or they were deceived into purchasing something that they do not need or want, a specialist in Columbus elder law can help them bring the matter to court. Your loved one's lawyer can also help establish guardianship if your loved one is not able to go to court themselves.
Why are Columbus elder care attorneys needed?
Mistreatment can take many forms that may not be identified as elder abuse. Many older adults are the victims of some form of elder abuse each year, and experts believe that cases of elder abuse are dramatically underreported relative to how often they occur. The following statistics from the National Center on Elder Abuse (NCEA) illustrate both of these points:
Studies have found that at least one in 10 community-dwelling older adults experienced some form of abuse in the prior year.
For every incident of abuse reported to authorities, nearly 24 additional cases remain undetected.
Financial abuse was the most commonly reported form of mistreatment.
Knowing that there are nearly 24 cases of elderly abuse for every reported one is a startling statistic that highlights how important it is to proactively protect the senior in your life. If you ever think that something isn't adding up, do not hesitate to report your suspicions to the relevant authorities.
Why should I help the senior in my life find an elder care attorney in Columbus?
An expert in elder law in Columbus can protect your loved one from malicious individuals like scammers, fraudsters, and family members looking for a quick buck. They can also provide legal recourse if your loved one is the victim of neglect or isn't receiving the level of senior care they deserve. You can rest easy knowing that an expert is looking out for your loved one, and the senior in your life will have the peace of mind of knowing that someone will make sure their final wishes are carried out. Seasons makes it easy to find a great lawyer for seniors, so why not browse our resources right now?
Elder care attorneys in Columbus
We know that talking to your loved one about elder abuse can be a tough conversation, but the consequences of not doing it could be dire. Please use our resources to find the help you need. Establishing an open line of communication is a vital step toward helping your loved one enjoy their golden years!