Find more resources in your city!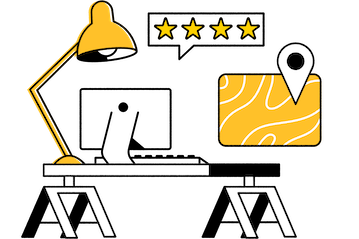 Start Exploring
Should your business be here?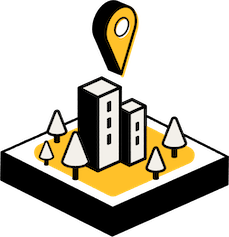 Add your business
What are the chances elders in Columbia will fall victim to scams?
You might think that elder abuse is something that happens to other people — not your aging loved one. But if you look at the data on South Carolina elder abuse, as we've shown below, you'll see that it's actually not uncommon at all. Your senior has a risk of being abused or taken advantage of even if you do your best to watch over them.
South Carolina Had 1,350 elderly fraud victims in 2020.
Resulting in 9,987,360 total losses.
Hiring a Columbia elder care attorney can do a lot to help your senior avoid this fate. A lawyer can review your elder loved one's finances to look for any scams that may have occurred. They can also create documentation and financial instruments that help to reduce the risk of your senior getting scammed in the future, among other steps they can take.
What types of mistreatment do elder care attorneys in Columbia pursue?
An elder attorney can play a broader role in keeping your older loved one safe than you might initially expect. You can look at the information below to get a complete list of the types of things senior attorneys can help with. But you may also want to reach out to local providers to get more details.
Types of elder abuse
Physical Abuse

Intentional or reckless use of physical force or physical coercion that could cause:

bodily injury
physical pain
Impairment

Sexual Abuse

Non-consensual sexual contact of any kind with an older adult

Emotional or Psychological Abuse

Infliction of anguish, pain, or distress through verbal or nonverbal acts such as:

verbal assaults
insults
threats & intimidation
humiliation
isolation
harassment

Financial Abuse

Illegal or improper use of an elder's funds, property, or assets such as:

misusing or stealing money or possessions
coercing or deceiving an older person into signing any document (e.g., contracts or will)
improper use of conservatorship, guardianship, or power of attorney
financial scams

Neglect

Refusal or failure to fulfill any part of a person's obligations or duties of care to an elder such as:

food & water
clothing
shelter
personal hygiene
medicine
comfort
personal safety
Some attorneys that focus on Columbia elder law may be better equipped to help with some of these services than others. For example, one lawyer that you contact could specialize in cases of financial abuse, but another may be better at dealing with issues of neglect. That's why it's important to do some research before making a final hiring decision.
Why should I help the senior in my life find an elder care attorney in Columbia?
Hiring an attorney that practices Columbia elder law can be a really impactful way to make sure that your aging loved one is able to enjoy their golden years. But your older loved one may not have the energy or mental capacity to find and hire the right attorney on their own. You may need to step in to make sure they get the right type of legal assistance instead of potentially falling victim to another scam.
There are lots of different factors to think about while you're looking up attorneys, including pricing, area of expertise, and years of experience. Take a look at our comprehensive guide to choosing an elder law attorney to learn more about this important legal field and how your senior can benefit from partnering with attorneys that specialize in it elder law.
Elder care attorneys in Columbia
An elder care attorney's job is to make sure that your senior is able to enjoy their golden years without suffering from scam artists and people who would abuse them. That's why finding the right fit for your aging loved one's personality and needs can have a significant positive impact on their life. Take advantage of the resources that you've found on Seasons to get started with your research today. It could be just what you need to keep your special senior safe and happy.