Find more resources in your city!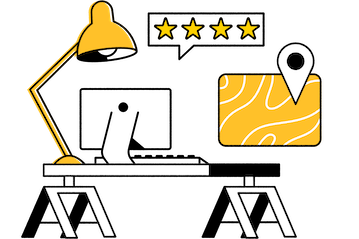 Start Exploring
Should your business be here?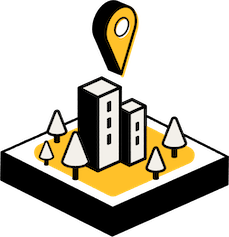 Add your business
Disability, special needs, and long-term care planning in Chicago
Elder law in Chicago is comprised of any sort of legal proceeding that may involve your loved one. For example, a lawyer can help you set up a durable power of attorney that would allow you or another individual to represent your loved one if they are unable to represent themselves in court. A lawyer for seniors in Chicago can also help your loved one write a living will that explains their wishes, including under what circumstances they want to be "DNR" (Do Not Resuscitate).
Long-term care also falls under the jurisdiction of Chicago elder law. This obviously includes nursing home and hospital stays, but meal delivery services and homemaker aides also fall under this umbrella if they allow your loved one to age in place safely. A lawyer can even help your loved one get what they deserve from their insurance company, programs such as Medicaid, and the Department of Veteran Affairs.
Facts and stats on elder care law in Chicago
What are the chances elders in Chicago will fall victim to scams?
Many seniors don't use technology effectively and aren't as socially connected as other people might be, making them prime targets for scammers. The Federal Bureau of Investigations (FBI) compiled a report on the number of elderly fraud victims in 2020 and found that incidents were up from prior years. Here is how many of those victims lived in Illinois:
4,227 Elderly Fraud Victims in 2020
The best way to protect your loved one from joining over 4,000 of their peers as victims is to establish a durable power of attorney to protect their interests. If that is not feasible, a Chicago elder care lawyer can help you apply for a conservatorship to ensure that somebody is always looking out for your loved one.
What are some signs of elder abuse that caregivers in Chicago should look for?
Nobody wants to think that their loved one could be the victim of elder care abuse, making it easier to wave away any issues as mere coincidence. Don't do that. Instead, check out this checklist of types of elder care abuse and their telltale signs compiled by the NCEA (National Center on Elder Abuse):
Physical Abuse

bruises, wounds, cuts, fractures, sprains, or other signs of physical trauma
recent falls
signs of punishment such as evidence of physical restraint
medication overdoses

Psychological Abuse

emotional distress or withdrawal
lack of self-care
lower self-esteem or feeling of despair and worthlessness
dementia behaviors like biting, rocking, and sucking

Sexual Abuse

bruises and abrasions in the chest or genital region
STDs, bleeding, and trauma in genital areas, genital infections
increased anxiety or depression
agitation, restlessness, and sleep disturbances

Financial Abuse

sudden changes in bank account or to a will or other financial documents
disappearance of funds, possessions
poor financial decisions
unpaid bills and other financial distress
anxiety and depression
malnutrition

Neglect

unsanitary or unsafe living conditions
personal hygiene issues
untreated bed sores
untreated/unattended health issues
malnutrition or dehydration
There is a lot on that list, and some of it may surprise you. If you think that the senior in your life is dealing with any of these forms of abuse, you must act before it is too late. Our resources can help you find a Chicago elder law specialist to go after those responsible.
Why should I help the senior in my life find an elder care attorney in Chicago?
An elder care lawyer can help shield your loved one from fraudsters, scammers, hostile relatives, neglectful care providers, and others who would do them harm. They can also allow you to share the responsibility of protecting your loved one with another, making it easier for you to enjoy your time together more. Furthermore, many seniors benefit psychologically from knowing that an elder law expert is always looking out for them. Perhaps most importantly, your loved one will be able to rest easy, secure in the knowledge that their final wishes will be executed as they intended without burdening their descendants. Seasons can help you find a great lawyer for your loved one, so what are you waiting for?
Elder care attorneys in Chicago
Thinking about situations where your loved one needs an elder care lawyer can be stressful and we understand that. However, discovering that your loved one needed help after it was too late is a far worse feeling. Please use our resources to help your loved one live with dignity in their golden years.