Find more resources in your city!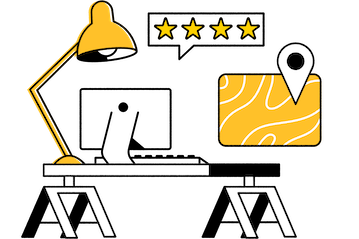 Start Exploring
Should your business be here?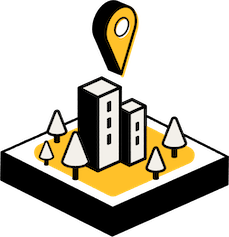 Add your business
What are the chances elders in Charleston will fall victim to scams?
In West Virginia, there are fewer than 150,000 senior citizens aged 60 and over. As the table below shows, a significant portion of seniors reported being fraud victims in 2020. There's no way to know how many more elderly West Virginia residents experienced financial abuse of one kind or another because many times, they are too embarrassed to tell anyone, including their closest relatives.
West Virginia Had 403 elderly fraud victims in 2020.
Resulting in 1,483,058 total losses.
If you have noticed any changes in your aging loved one's financial behavior, be sure to ask them about it. If they have been defrauded, they may open up and tell you what they have experienced. Then it's your duty to help them find a qualified attorney for seniors in Huntington or Charleston. The attorney may help your older loved one recover their losses, and they can surely help them keep from being victimized by scam artists or other unsavory characters in the future.
What should families in Charleston know about the prevalence of elder abuse?
As the table below indicates, only a fraction of elder abuse is reported. This makes elder abuse easier for victimizers to perpetrate because they feel confident their abuse won't carry consequences. It's your job to make sure your aging loved one isn't a victim of abuse. There are different ways you can make sure of this with the help of an attorney for seniors in the Charleston area.
If your elder loved one is not able to prevent themselves from becoming a victim, it is possible to have a guardian or conservator appointed to take care of their finances and medical decisions. This doesn't leave the senior powerless, but gives them a backup so their decisions are sound and advantageous to them. A Charleston or Huntington elder care attorney can help with this process.
Why should I help the senior in my life find an elder care attorney in Charleston?
Ensuring your aging loved one has access to a top-rated Charleston elder law attorney can help them live their golden years in peace and security. An elder care attorney can keep your senior from becoming a victim of fraud or abuse and give you the peace of mind that comes from knowing your aging relative is safe from this kind of devastation. An elder care attorney can also make sure their end-of-life wishes are respected and that their directions are followed. Many elders are also comforted knowing that their passing will not cause an undue burden on their loved ones, and an elder care attorney can help them set up their affairs so this is the case. For further information, check out our comprehensive guide to finding an elder care lawyer.
Elder care attorneys in Charleston
As a caring relative of an aging person, you can show your love by making sure they have access to a qualified Charleston elder care attorney. These professionals know the details of elder care law and can make sure your aging loved one's affairs are taken care of in the best way possible. Allow Seasons to help you find the right elder care attorney in the Charleston area for your aging loved one today.