Find more resources in your city!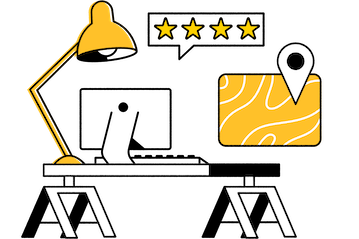 Start Exploring
Should your business be here?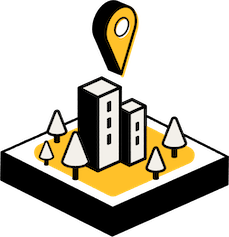 Add your business
What are the chances elders in Champaign will fall victim to scams?
Financial scams are among the most common forms of elder abuse, especially since many scammers see older adults as easy targets. The best way to protect your aging loved one from financial fraud is to monitor their finances and call attention to anything that doesn't make sense. The following FBI data reveals how many cases of financial fraud were reported in Illinois in 2020:
Illinois Had 4,227 elderly fraud victims in 2020.
Resulting in 32,143,412 total losses.
If some of your older adult's money disappears without explanation or they admit to being fooled, you should contact an elder care attorney in Champaign or another area city to pursue the case to the fullest extent possible. Your aging loved one's lawyer may need evidence to pursue the case, so don't throw anything out that could prove relevant.
What types of mistreatment do elder care attorneys in Champaign pursue?
While financial fraud is among the most common forms of elder abuse, it is far from the only one that an elder care attorney in Decatur can pursue. The National Center on Elder Abuse (NCEA) has formally identified five forms of elder abuse, each of which is discussed in further detail below:
Types of elder abuse
Physical Abuse

Intentional or reckless use of physical force or physical coercion that could cause:

bodily injury
physical pain
Impairment

Sexual Abuse

Non-consensual sexual contact of any kind with an older adult

Emotional or Psychological Abuse

Infliction of anguish, pain, or distress through verbal or nonverbal acts such as:

verbal assaults
insults
threats & intimidation
humiliation
isolation
harassment

Financial Abuse

Illegal or improper use of an elder's funds, property, or assets such as:

misusing or stealing money or possessions
coercing or deceiving an older person into signing any document (e.g., contracts or will)
improper use of conservatorship, guardianship, or power of attorney
financial scams

Neglect

Refusal or failure to fulfill any part of a person's obligations or duties of care to an elder such as:

food & water
clothing
shelter
personal hygiene
medicine
comfort
personal safety
Remember that intent doesn't matter in cases of elder abuse. All of these scenarios justify contacting an expert in Champaign elder law to protect your senior's interests, so you should never assume that a case isn't important enough to bring in a lawyer.
Why should I help the senior in my life find an elder care attorney in Champaign?
An attorney for seniors in Springfield, Urbana, Champaign, or another nearby city can leverage their understanding of the law to help your aging loved one navigate multiple legal issues, but you have the find a great legal professional for the best results. First, consider what areas of expertise a Champaign elder care attorney offers. A financial fraud expert may not be the best choice to handle a suspected neglect case, for example. You should also introduce your elder loved one to their potential attorney for seniors in Champaign to make sure that they click. Your senior might have to talk about sensitive subjects with their attorney, so the relationship won't work if they don't feel comfortable. Cost is also a consideration, especially if your senior is on a fixed income.
Our comprehensive guide to elder law contains lots of valuable information that can help you pick a great lawyer for your older adult.
Elder care attorneys in Champaign
All seniors deserve to age with their dignity intact, and that sometimes requires legal support. We understand why you might want to personally help your aging loved one with any problems that they may have, but it's best to bring in an expert in elder law in the Champaign area to help you navigate issues such as senior fraud and physical elder abuse. Seasons can help you find a qualified local lawyer, so please use the resources above to streamline the research process. It could be the best decision you make today.