Find more resources in your city!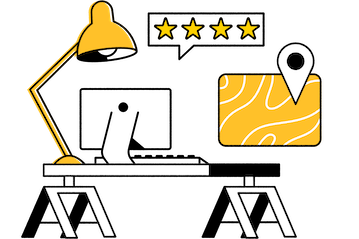 Start Exploring
Should your business be here?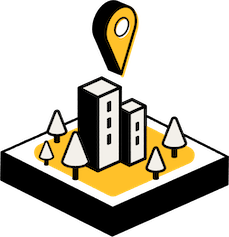 Add your business
Disability, special needs, and long-term care planning in Boston
Today, seniors have a range of options when approaching their final years. Some choose to age in place, and this choice is more viable than ever thanks to advances in healthcare technology and treatments. Others choose instead to live in assisted living facilities. Regardless of which path your senior follows, you will need to take various legal factors into account. Assisted living facilities can easily allow neglect or abuse to slip through the cracks if you don't keep a close eye on things. An elder care attorney in Boston can not only spot signs of abuse that you might miss, but they can also help you take legal action against negligent parties.
. In addition, your elder care attorney can help your senior with their will. If they haven't created one yet, an attorney can help them draft one for the first time. If they have a will, an attorney can help them review and update it to reflect new family changes or shifting priorities.
Facts and stats on elder care law in Boston
What are the chances elders in Boston will fall victim to scams?
It's all too easy to dismiss the possibility of your senior falling victim to a scam. Before you tell yourself that it will never happen to your loved one, you might want to consider the official statistics. The FBI keeps a close eye on scams in Massachusetts, and their annual reports are quite illuminating for those who are concerned about the possibility of elder financial abuse.
2,309 Elderly Fraud Victims in 2020
According to the latest FBI report, over 2,300 seniors have fallen victim to scam artists in Massachusetts during 2020 alone. This is a considerable number, and it highlights the fact that this can happen to anyone. However, the chances of your loved one becoming another statistic fall dramatically when you seek the assistance of a Boston elder care lawyer.
Why are Boston elder care attorneys needed?
A Boston elder care lawyer plays an important role in your loved one's care team. Without these legal specialists, abusers would have free reign to carry out acts of misconduct with virtually no consequences. Elder care attorneys are needed to hold these criminals accountable in court and deter others from abusing seniors in the future.
Studies have found that at least one in 10 community-dwelling older adults experienced some form of abuse in the prior year.
For every incident of abuse reported to authorities, nearly 24 additional cases remain undetected.
Financial abuse was the most commonly reported form of mistreatment.
The fact that one in ten community-dwelling older adults are abused should tell you everything you need to know about the importance of elder law in Boston. Keep in mind that the true number of abused seniors is undoubtedly much higher, since the majority of abuse goes completely unreported. Not only can elder law attorneys fight back against abuse, but they can also detect it before it becomes a major issue.
Why should I help the senior in my life find an elder care attorney in Boston?
Cognitive decline, disabilities, and a general unfamiliarity with modern technology make seniors especially vulnerable to financial abuse. While there are many other kinds of senior abuse, financial abuse has the potential to affect the entire family. A scam artist can easily empty a senior's bank account, leaving the entire family penniless. The problem is, financial abuse can be hard to spot. When you discover the extent of this financial abuse, it's often too late. This is why it's always a good idea to be proactive and hire an elder law attorney before something tragic happens. Your entire family can benefit from this proactive approach.
Elder care attorneys in Boston
If you'd like to explore your options for a Boston elder care attorney, Seasons is a helpful choice. This is a completely free online resource dedicated to helping seniors live happy, comfortable, and secure lives. Using this resource, you can find an elder law attorney near you who can help protect your loved one against abuse and ensure the financial security of the entire family's estate.