Find more resources in your city!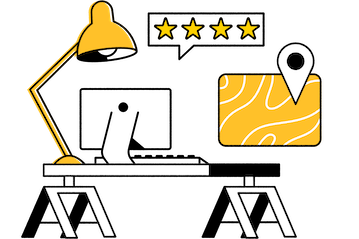 Start Exploring
Should your business be here?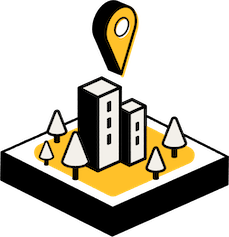 Add your business
What are the chances elders in Bismarck will fall victim to scams?
As adults age, their vulnerability to personal or financial abuse increases. If you're worried about an aging relative in your care facing issues like fraud or physical abuse, it's essential that you are able to help them find a professional who can help them understand Bismarck elder law.
The information below indicates the number of elderly fraud cases that were reported in 2020 and the amount that was reported in losses.
North Dakota had 104 elderly fraud victims in 2020.
Resulting in $ 1,008,768 total losses.
This is not likely to be a complete picture of fraud victims in North Dakota, however. Experts agree that most elder fraud is not reported. This could be because the senior involved is embarrassed to have been a victim of fraud. It could also be because the senior does not have the means to report the fraud or anybody to report the fraud to. Having access to a Bismarck elder law attorney can make all the difference in your loved one's life if they are victimized in this way.
What should families in Bismarck know about the prevalence of elder abuse?
The National Institute of Health conducted a study to determine the rate of elder abuse and broke it down by the different types of abuse. The information below shows the percentage of each type of elder abuse that was reported, along with the total percentage of elders who reported abuse.
A Bismarck elder care attorney is an expert when it comes to handling the unique challenges faced by seniors. They can help with issues like wills, trusts, and estate planning. At the same time, they can be your loved one's first line of defense against all types of abuse, whether psychological, financial, physical, or other types of abuse. With a trusted attorney on your loved one's side, you can rest easy with the peace of mind that comes from knowing they are protected from those who would like to harm them.
How can I help the senior in my life find an elder care attorney in Bismarck?
Once you have chosen a few attorneys to check out, meet them for an initial consultation. This is usually a free meeting to find out if they have the experience necessary to handle issues similar to your loved one's needs. Help the meeting go well by summarizing their needs before the meeting. This meeting also helps your loved one see if there is a good feeling between them and the attorney. Evaluate whether the Bismarck elder law attorney is polite and professional, takes the time to explain things thoroughly, and follows through with the things they say they will do. Take plenty of notes and don't forget to check their credentials with the State Bar Association. For more information, check out our comprehensive guide to choosing an elder care lawyer. Finally, with your loved one, choose the attorney that seems to best match their needs and personality.
Elder care attorneys in Bismarck
Helping your aging loved one find representation from a quality attorney for seniors in Bismarck, Minot, or Dickinson is a good way to help care for them in their golden years. Protecting them from fraud, abuse, or neglect gives you peace of mind and gives them peace of mind. Use our listings to begin your search today.