Find more resources in your city!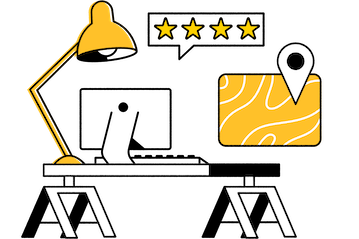 Start Exploring
Should your business be here?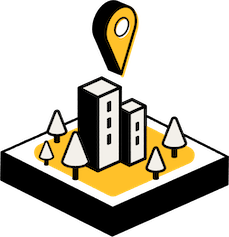 Add your business
Disability, special needs, and long-term care planning in Baltimore
Some people don't immediately know what Baltimore elder law is. Put simply, it covers any kind of legal proceeding that might involve an aging adult. One of the most common examples is long-term care, or any service your loved one uses to remain safe after they can no longer take care of themselves. Hospital stays and assisted living are the examples most people think of, but the senior transportation your loved one uses to get around while aging in place also qualifies. A Baltimore elder care lawyer can help your loved one access these services and pay for them by communicating with insurance providers and governmental entities such as Medicare and the Department of Veteran Affairs.
Elder law in Baltimore also covers your loved one's medical wishes, writing a will detailing their intended distribution of assets, and setting up a power of attorney to represent your loved one in court if they cannot appear themselves. Your loved one's lawyer can help with all of these things.
Facts and stats on elder care law in Baltimore
What are the chances elders in Baltimore will fall victim to scams?
Many seniors are looking for somebody to talk to and are more trusting of others than they should be, creating an opportunity for scammers and others with malicious intent. The FBI releases an annual report detailing the number of elderly fraud victims by state and concluded that the overall number of cases rose in 2020. Here is how many of those affected lived in Maryland:
2,067 Elderly Fraud Victims in 2020
If you suspect that the senior in your life is being taken advantage of, we recommend getting in touch with a Baltimore elder law specialist immediately. They can help you identify what kinds of evidence your loved one will need to prove their case in a court of law. A lawyer could also arrange guardianship or conservatorship to better protect your loved one.
What should families in Baltimore know about the prevalence of elder abuse?
While elder abuse doesn't receive the same level of media coverage as other forms of violence, an estimated 141 million seniors worldwide are affected by some form of it. Elder abuse isn't always financial or physical either. The table below lists the five most common forms of elder abuse and how often they occur:
Psychological abuse is the most common form of elder abuse and it can be difficult to discover. If your loved one undergoes an abrupt personality change, seems more reserved than normal, or has a hard time sleeping, you may want to consider if psychological abuse could be the reason why. Naturally, this is not an exhaustive list of symptoms to look out for.
Why should I help the senior in my life find an elder care attorney in Baltimore?
A specialist in elder care law in Baltimore can protect your loved one from scam artists, fraudsters, disgruntled relatives, neglectful caretakers, and various forms of elder abuse, and we think that's reason enough to find them a lawyer. If you need more convincing, consider that many seniors feel more comfortable when they know that a lawyer has their back no matter what's going on. Furthermore, you will enjoy the peace of mind of knowing that your loved one is protected by somebody besides yourself. Seasons makes it easy to find a great lawyer in the Baltimore area, so please take full advantage of our resources.
Elder care attorneys in Baltimore
Asking your loved one if they need a lawyer can be a hard conversation, but allowing them to be a victim during their golden years is harder still. An elder care law specialist can ensure that your loved one lives with dignity as they age, so don't hesitate to find them a lawyer.