Find more resources in your city!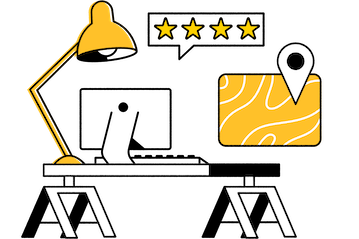 Start Exploring
Should your business be here?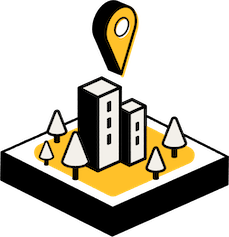 Add your business
What are the chances elders in Augusta will fall victim to scams?
Scams against the elderly can have a negative effect on their quality of life. In extreme cases, scams can reduce their options for accessing housing, medical care, and other essentials. Finding ways to protect your senior from scams should be a high priority to ensure a healthy, safe retirement. Data from the Internet Crime Complaint Center sheds more light on the scope of the problem in Georgia
Georgia had 2,145 elderly fraud victims in 2020.
Resulting in $ 25,799,082 total losses.
One of the key ways an elder care attorney in Augusta or Aiken, SC can support your aging loved one is by providing financial guidance and oversight. They can help your senior evaluate situations to make sure that they are dealing with trustworthy individuals, and they can keep an eye on their finances to look for irregularities. In some cases, appointing a conservator or guardian might be necessary if your older loved one is not able to manage their finances anymore.
Who are the people who commit crimes against the elders of Augusta?
While crimes against older adults are sometimes committed by strangers, in most cases they are committed by someone they know. This can be difficult to talk about, but the assistance of a lawyer can help your senior loved one avoid dangerous situations. This report provides more data about the sources of abuse.
Because most abuse is perpetrated by a person that a senior knows, having a trusted legal representative is essential. In addition to protecting your elderly loved one and helping them seek recourse in the event of abuse, an attorney can provide other essential services. These include essential aspects of estate planning, like creating a will or trust, or end-of-life documents like an advanced medical directive. Working through these documents with a professional can help your older adult feel confident that their loved ones will be taken care of after their passing.
How can I help the senior in my life find an elder care attorney in Augusta?
Finding an Augusta elder law expert can help your aging loved one prepare essential documents, keep them safe from abuse, and improve their quality of life. Therefore, it is essential to find a trustworthy individual to represent your older adult. Make sure to ask for references from a prospective lawyer. These references can give you valuable insight into their competence, knowledge, and treatment of seniors. It is vital to look for someone with expertise in the specifics of elder law as seniors have legal needs that are different than those of other populations.
Looking for an Augusta elder care attorney is easier if you know where to start. That is why we offer our comprehensive guide to choosing an elder care lawyer. This guide provides valuable information about how elder law works as well as the criteria you should consider as you conduct your search.
Elder care attorneys in Augusta
Getting help with Augusta elder law can support your senior as they age. The assistance of an attorney can make it easier for them to stay independent and be treated with the dignity that they deserve. Seasons offers detailed listings and guides free of charge to give you the information you need as you search for an expert in elder law.