Find more resources in your city!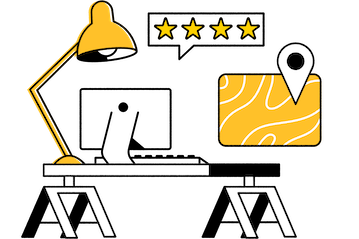 Start Exploring
Should your business be here?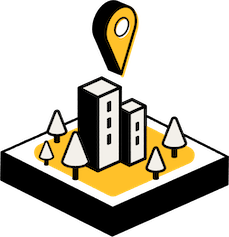 Add your business
Disability, special needs, and long-term care planning in Atlanta
Disability and special needs are areas of elder law that focus on helping your loved one to protect themselves in case they become mentally or physically incapacitated. For example, a living will sets out which treatments they do or do not want when dealing with medical issues and end-of-life decisions. A lawyer can help seniors prepare a durable power of attorney so a trusted person can represent them in legal and financial issues when they are unable to do so on their own. Elder law also covers long-term care planning, which focuses on the services seniors use in order to live safely when they can no longer take care of themselves. This may include nursing homes or assisted-living facilities or it may involve accommodations for seniors to age in place. This area of Atlanta elder law includes dealing with health insurance and benefits such as Medicare, Medicaid, and benefits from the Department of Veteran Affairs.
Facts and stats on elder care law in Atlanta
What are the chances elders in Atlanta will fall victim to scams?
As adults age, they become more vulnerable to personal or financial abuse. If you're concerned that a senior in your life is facing issues like fraud to outright theft, it's important to help them find a professional who can help them navigate Atlanta elder law. Based on a 2020 report of crimes reported to the FBI, which are considered to be only 28% of all losses that occurred, more than 105,000 people over the age of 60 were victims of fraudulent scams that cost them more than $1 billion in 2020. According to the report, over 2,000 Georgia seniors fell victim to scammers:
2,145 Elderly Fraud Victims in 2020
Needless to say, Georgia could be doing better. And with Seasons, it is our aim to improve the legal assistance Atlanta seniors receive one family at a time. A guardianship or conservatorship can help prevent seniors from being victims of financial scams. In instances where a senior does not have in place a durable power of attorney or advanced medical directive, a family member or friend will need to go to court to petition for a guardian, or conservator, to be appointed to act on behalf of the incapacitated person.
What types of mistreatment do elder care attorneys in Atlanta pursue?
Attorneys focusing on elder care can help you through a variety of different situations. Whether you suspect your loved one is suffering emotional abuse from a caregiver or financial abuse through the internet, an elder law specialist in Georgia can help you spot the signs so you can take action as soon as possible. The National Center on Elder Abuse lists some examples of different types of abuse:
Physical Abuse

Intentional or reckless use of physical force or physical coercion that could cause:

bodily injury
physical pain
Impairment

Sexual Abuse

Non-consensual sexual contact of any kind with an older adult

Emotional or Psychological Abuse

Infliction of anguish, pain, or distress through verbal or nonverbal acts such as:

verbal assaults
insults
threats & intimidation
humiliation
isolation
harassment

Financial Abuse

Illegal or improper use of an elder's funds, property, or assets such as:

misusing or stealing money or possessions
coercing or deceiving an older person into signing any document (e.g., contracts or will)
improper use of conservatorship, guardianship, or power of attorney
financial scams

Neglect

Refusal or failure to fulfill any part of a person's obligations or duties of care to an elder such as:

food & water
clothing
shelter
personal hygiene
medicine
comfort
personal safety
It is heartbreaking to think of your loved one suffering from any of these types of abuse. Elder care lawyers are dedicated to making sure that the impact on your loved one's well being will be felt as little as possible - and that anyone who perpetuates the abuse is properly penalized.
Why should I help the senior in my life find an elder care attorney in Atlanta?
Making sure your loved one has access to a quality lawyer for seniors can ensure that their golden years are lived in peace and security. With the help of a specialist in elder law, the senior in your life can rest easy knowing that they are safe from fraud and abuse while being confident that their end-of-life decisions will be respected and followed to their specifications. It can also give them peace of mind from knowing that their passing will not cause a burden for their children and other loved ones and descendants. Seasons can help you find the best Atlanta elder care lawyer for the senior in your life.
Elder care attorneys in Atlanta
Seasons is interested in helping you provide the best care possible for your elderly relative. Appropriate legal help from a professional who knows the ins and outs of elder care law is an important way you can help care for your loved one. Let us help you find the right Atlanta elder care lawyer for you or your loved one today.