Find more resources in your city!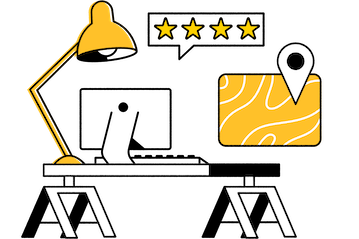 Start Exploring
Should your business be here?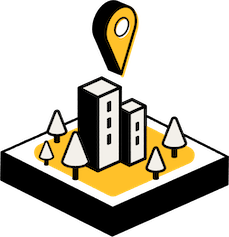 Add your business
What are the chances elders in Anchorage will fall victim to scams?
As the most common form of abuse seniors experience, financial fraud is a key danger to consider. While the image of financial fraud is most often that of an anonymous scammer, many older adults are targeted by caregivers or even family members. The Internet Crime Complaint Center offers more information about the scope of this problem.
Alaska had 563 elderly fraud victims in 2020.
Resulting in $ 2,561,387 total losses.
Older adults are common targets for financial fraud, in part, because many struggle with various cognitive challenges. However, another factor is social isolation. Finding an elder care attorney in Anchorage can ensure that there is someone keeping an eye on your loved one's finances. This can help them avoid dangerous situations or recover stolen funds. Another option is a guardianship or conservatorship in which control of a senior's finances is given to an attorney because the senior is not able to adequately manage their money.
What should families in Anchorage know about the prevalence of elder abuse?
Elder abuse is more common than many people might think. Seniors are often hidden victims of abuse because of their distance from other parts of society. While financial abuse is the most common type of abuse many people think of, older adults can experience any type of abuse, from neglect to sexual abuse. Data from the National Center for Biotechnology Information offers a detailed picture of the frequency of various types of elder abuse.
One benefit of connecting your senior with an expert in Anchorage elder law is that they'll have a trusted advocate they can talk to about abuse and who can act on their behalf. Many instances of elder abuse go unreported, but the support and assistance of an attorney can both protect your loved one and give them recourse in the event of abuse.
How can I help the senior in my life find an elder care attorney in Anchorage?
Because of the impact a high-quality lawyer can have on the safety and dignity of your loved one's golden years, finding a reputable attorney is essential. First of all, it is important to find someone who is an expert in Anchorage elder law. While protecting your older adult from abuse is vital, it is likely that your senior will need assistance with other financial or legal aspects of aging. Look for someone with experience drawing up wills or trusts, preparing end-of-life documents, or advanced medical directives. Because of the interpersonal nature of this work, ask for references from prospective attorneys and seek out someone who treats your loved one with the respect they deserve.
Looking for a lawyer is easier if you know where to start. Check out our comprehensive guide to choosing an elder care lawyer for information about the criteria to consider and how to conduct your search.
Elder care attorneys in Anchorage
As your loved one ages, setting them up with legal assistance can make their retirement go more smoothly and help them stay safe. An Anchorage elder care attorney can also give you the comfort of knowing that your senior has an expert in their corner. Seasons can assist you in your search with our free listings and guides.