Find more resources in your city!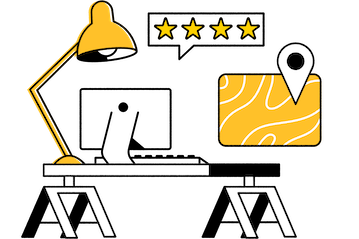 Start Exploring
Should your business be here?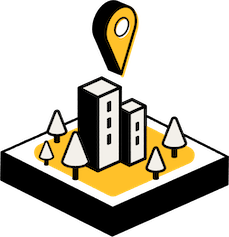 Add your business
Disability, special needs, and long-term care planning in Albuquerque
Among the most important needs for seniors are effective planning and legal preparations related to disability or incapacity. A lawyer for seniors in Albuquerque can help your loved one draw up essential documents like a living will or power of attorney designation. These can be difficult conversations to have, but discussing end-of-life care or what to do in the event that they are physically or mentally unable to make decisions can give your loved one peace of mind knowing that their wishes are clear and recorded.
Additionally, your loved one can make plans for their long-term care with an attorney. Whether they wish to move to an assisted living or nursing home, or they plan to age in place, their lawyer can help them make an effective plan. A legal representative can also help your loved one receive the most assistance from Medicare, Medicaid, the Department of Veteran Affairs, or insurance agencies. They can help your loved one get the best care possible while minimizing stress.
Facts and stats on elder care law in Albuquerque
What are the chances elders in Albuquerque will fall victim to scams?
One of the reasons elder law in Albuquerque is so important is that, according to the FBI, those of 60 years of age were the victims of over $1 billion worth of fraud, accounting for nearly 28% of all victims. These cases of fraud can dramatically affect the ability of seniors to enjoy a satisfying retirement.
837 Elderly Fraud Victims in 2020
A Santa Fe elder care lawyer can help your loved one understand the risk of scams and protect them from potential fraud. In the event of fraud, they can advocate for your loved one as they try to get justice. Seasons can help you find a lawyer who is well suited to the particular needs of your loved one.
Why are Albuquerque elder care attorneys needed?
Qualified attorneys are becoming more and more essential as America's population ages. Nearly 30% of seniors live alone, making them vulnerable to various forms of elder abuse. As the date below shows, elder abuse is a problem that is both common and hard to detect. Having an advocate can help your loved one avoid abuse and protect themselves in the event that it happens.
Studies have found that at least one in 10 community-dwelling older adults experienced some form of abuse in the prior year.
For every incident of abuse reported to authorities, nearly 24 additional cases remain undetected.
Financial abuse was the most commonly reported form of mistreatment.
Finding a lawyer for seniors in Santa Fe is one of the best ways to give your loved one the support they need. From estate planning to advocacy, they can help your loved one age in place safely and securely. Seasons understands how vital these services can be, and we work to make your search for a lawyer well-informed and straightforward.
Why should I help the senior in my life find an elder care attorney in Albuquerque?
There are numerous legal concerns that arise as your loved one ages, and finding an Albuquerque elder care attorney can give them expert advice as they navigate a number of decisions and transitions. We understand that you want your loved one to enjoy their retirement years, and working with an Albuquerque-Santa Fe elder care lawyer makes taking care of essential details more thorough and effective. From living arrangements to end-of-life care, their elder care attorney in Albuquerque can make sure that their wishes are heard and respected. They can enjoy the comfort that comes from knowing that they, and you, are prepared for their final years.
Elder care attorneys in Albuquerque
Finding an Albuquerque elder care lawyer doesn't have to be a hassle. Seasons works to provide, up-to-date and clear resources to help you make the best decision for your loved one. We make the process of finding a skilled and trusted attorney for seniors in Albuquerque easy. Let us help you get started on the process of caring for your loved one in this way.