Find more resources in your city!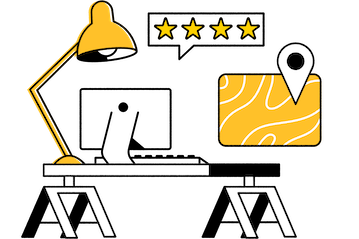 Start Exploring
Should your business be here?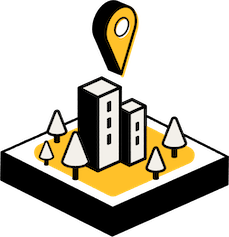 Add your business
What is the prevalence of kidney disease in Youngstown?
Kidney disease is a condition that impacts people from all walks of life — both in Ohio and nationally. When the disease progresses to its latest stages, the only options that a person has left are to either receive a kidney transplant or get dialysis care. For most patients, that means finding a dialysis care provider that can help them live their best life despite their diagnosis.
CKD is a tough condition for a loved one to deal with. There's no way around that. But there's a lot that you can do to make sure that your senior is healthy and happy enough to enjoy life. Finding the right dialysis center is the first step in the process of ensuring that they have the support they need to feel their best.
What should caregivers in Youngstown know about the prevalence of kidney failure in the U. S.?
When you start researching dialysis clinics in Youngstown, you should know that they won't be able to fix your loved one's condition. Rather, they will help your senior address the effects of low-functioning kidneys through ongoing care. This is a time-intensive form of treatment, which makes it all the more important to find the right clinic for your loved one — especially with the prevalence of kidney failure in the U. S..
More than 661000 people have kidney failure.
468000 people with kidney failure are on dialysis.
193000 people are living with a functioning kidney transplant.
If your loved one has kidney failure, then you owe it to them to do what you can to make their life more comfortable and convenient in their later years. As you search, remember that finding a dialysis clinic in Youngstown that is comfortable for them will be especially important since they will likely spend 10 or more hours per week in their chosen facility.
How do I find the best dialysis clinics in Youngstown?
Finding the right Youngstown dialysis center for your senior will involve considering a few key factors. First, you want to make sure that any clinic you consider is staffed by licensed professionals who are trained to provide your senior with the best care possible.
It's also important to get a sense of what current and previous patients and their families think about a clinic. You can do that by reading online reviews. If you notice a common trend in multiple reviews, then there's a good chance you'll experience something similar if you choose that facility. You could even look at your options for in-home dialysis care if you think your senior would prefer it.
If you're looking for more detailed guidance, then consider checking out our comprehensive guide.
Dialysis centers in Youngstown
Getting a diagnosis of chronic kidney disease can be a challenging experience for an older loved one. But if you're proactive about finding the right form of care for them, you can do a lot to help them enjoy their golden years in comfort. So why not get started on that process today? You can do so by taking advantage of the free resources on Seasons.