Find more resources in your city!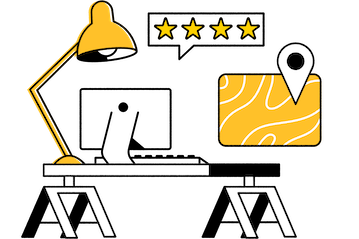 Start Exploring
Should your business be here?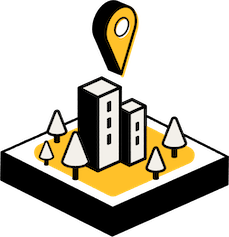 Add your business
What is the prevalence of kidney disease in Wichita?
Unfortunately, CKD is becoming increasingly common throughout the United States according to statistics from the Centers for Disease Control and Prevention (CDC). The state of Kansas has even higher numbers than the nation as a whole, so there is plenty of demand for dialysis facilities in Wichita and surrounding areas in the future. Luckily, your senior has plenty of great clinics to choose from.
Many patients find dialysis treatments draining, forcing them to go home and rest afterward instead of spending time with family and friends. This can cause patients to feel isolated, and it's difficult when you can't spend as much time with your older adult as you would like. One way to combat this is to help your elderly loved one find a Wichita-area dialysis center that suits their needs.
What should caregivers in Wichita know about the prevalence of kidney failure in the US?
More than 661,000 people have kidney failure.
468,000 people with kidney failure are on dialysis.
193,000 people are living with a functioning kidney transplant.
Experts agree that the best way to treat CKD is to never develop it in the first place. It cannot be cured or reversed, but doctors can manage CKD in its early stages to slow its progression and hopefully prevent it from ever becoming ESRD. Early detection is vital, so you should encourage your aging loved one to get regular kidney screenings.
How do I find the best dialysis clinics in Wichita?
Choosing a Wichita dialysis center begins by figuring out which type of dialysis is the best for your senior. Hemodialysis is the more popular type and entails traveling to a dialysis clinic in Hutchinson, Wichita, or another area city so a machine can filter the patient's blood. This method ensures that medical professionals handle every aspect of your elderly loved one's care but is extremely inconvenient. The alternative is called peritoneal dialysis and uses a patient's natural stomach lining to remove toxins from their blood. This methodology allows for more convenient home treatments but requires patients to take a more active role in their care.
Both types of dialysis are about equally effective, so your senior should look for dialysis clinics in Wichita that offer the treatment their doctor recommends. If you're looking for hemodialysis, try to find a clinic that's near your elder loved one's home to minimize travel time. Peritoneal dialysis should be backed by support available whenever your older adult needs it. Our comprehensive guide to choosing dialysis facilities includes more info to guide your decision.
Dialysis centers in Wichita
We understand that dialysis isn't a treatment option that anybody wants, but there are options that can help minimize the stress. Seasons makes it easy to find the best dialysis facilities in the Wichita area, so utilize our resources to find a clinic that will treat your elderly loved one with the care and respect they deserve.