Find more resources in your city!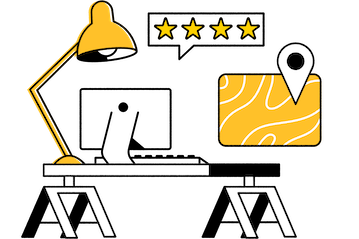 Start Exploring
Should your business be here?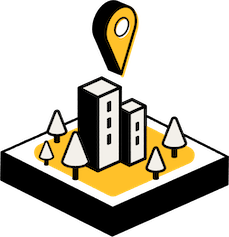 Add your business
What is the prevalence of kidney disease in Wichita Falls?
The CDC conducted a study to determine the rate of end-stage renal disease per million residents in each state and in the U. S. as a whole. While the rate in Texas is slightly higher than in the U. S., it has been similarly rising throughout the past decade. That means the need for high-quality dialysis clinics in Wichita Falls or Lawton has also been rising, giving you a greater choice between dialysis centers for your loved one to attend.
Dialysis can take a lot out of your aging loved one, and it can also take a lot out of you and other family members and friends. Seniors need rides to and from the clinic numerous times per week as well as help around the home when they are worn out from the frequent treatment. In-home dialysis is a possibility for some seniors, which lessens the time and energy necessary for treatment.
Are there different types of dialysis available in Wichita Falls?
There are two main types of kidney dialysis as described below. There are a number of factors that will determine which type of dialysis the senior in your life will receive. Some of these include their overall health, their lifestyle, their kidney function, their preferences, their home situation, and their ability to perform the steps necessary for each type of dialysis.
Main types of kidney dialysis:
Hemodialysis

90% of all dialysis services
Pumping patient's own blood through an external circuit for filtration before it is returned to the body
Typically three sessions per week for 3-5 hours per session at a medical facility

Peritoneal Dialysis

A permanent tube is placed in the abdomen
Waste is exchanged from the blood and flushed out regularly through the tube
Doesn't require regular trips to a medical facility but still requires regular treatment at home
Hemodialysis is generally preferable for people who have less natural kidney function, who are obese, and who have abdominal scarring. It's also better for patients who don't feel comfortable taking responsibility for conducting part of their treatment on their own. Peritoneal dialysis is better for people with less advanced kidney dysfunction, active lifestyles, and the willingness and ability to be trained to perform part of their treatment themselves. The final decision is up to the patient and their doctor.
How do I find the best dialysis clinics in Wichita Falls?
There are a number of aspects to evaluate when searching for the right Wichita Falls dialysis center for your loved one. First, you should choose a few centers that are near their home and take your loved one to visit them. While there, notice how clean and well-lit the facility is. Also, take note of how professional and friendly the staff members are. Do they make your loved one feel cared for, listened to, and respected? For more information on what to look for, check out our comprehensive guide on finding dialysis clinics. Once you have evaluated a few centers together, choose the one that seems to be the best fit for your loved one.
Dialysis centers in Wichita Falls
Dialysis is difficult for the recipients and their loved ones. But it is an amazing, life-saving process that can keep your aging loved one alive while they wait for a transplant. Finding the right dialysis clinic in Wichita Falls or Lawton for them can make the process more positive for everyone involved. Use our listings to begin your search today.