Find more resources in your city!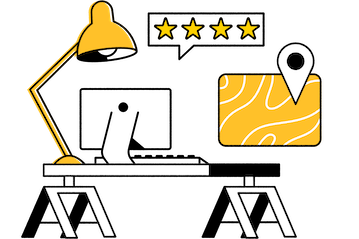 Start Exploring
Should your business be here?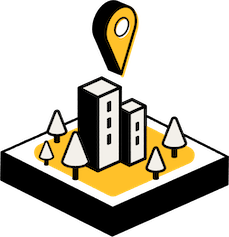 Add your business
How do I find the best dialysis clinics in West Palm Beach?
Picking a Fort Pierce dialysis center comes down to finding the right fit for your loved one. We recommend looking at dialysis clinics in West Palm Beach that are relatively close to your loved one's home so that transportation isn't as big of an issue. It's also important to choose a facility that can meet your loved one's scheduling needs. Seniors aren't always the busiest people around, but it would still be a shame if your loved one had to cancel a social event for dialysis.
Furthermore, you can tour dialysis facilities in West Palm Beach-Ft. Pierce to make sure they live up to your standards. Make sure that all of the staff are trained in renal care, and watch out for any facilities that look dirty. You can even ask what a facility does to keep patients comfortable, whether that means television access or the opportunity to enjoy their favorite music.
Facts and trends in West Palm Beach dialysis
What is the prevalence of kidney disease in West Palm Beach?
Kidney damage is becoming increasingly common throughout the United States, with rates trending upward for years now. The Centers for Disease Control and Prevention (CDC) compiled statistics comparing the rate of kidney failure patients per million residents by state from 2014-2018, and here is how Florida stacked up to the national average:
Florida is faring better than average despite its older population, but the upward trend is still clear. We recommend looking into dialysis clinics in West Palm Beach-Ft. Pierce even if your loved one doesn't need one yet just to make sure that you are prepared if they ever do. Our resources make for an excellent starting point.
What should caregivers in West Palm Beach know about the prevalence of kidney failure in the US?
The table above can seem a little abstract, especially if you just want to know how many Americans have some form of kidney failure today. Who wouldn't prefer numbers to rates given the choice? The National Institute of Diabetes and Digestive and Kidney Diseases provides the following information on the subject:
More than 661,000 people have kidney failure.
468,000 people with kidney failure are on dialysis.
193,000 people are living with a functioning kidney transplant.
These statistics illustrate how hard it can be to get a kidney transplant, forcing patients to go to a West Palm Beach dialysis center or die. If kidney damage doesn't directly kill a patient, it can cause a stroke or worsen pre-existing cardiovascular conditions. Treatment is necessary, as onerous as it can be.
What should caregivers in West Palm Beach know about the dialysis process?
Everyone acknowledges that having to go to a dialysis clinic in Fort Pierce can be difficult, and regular kidney screenings can spare your loved one the hassle. Two inexpensive tests can be used to evaluate kidney health. The first is a kidney function blood test that directly measures how efficiently the kidneys are removing toxins from a patient's bloodstream, expressed in terms of GFR (or Glomerular Filtration Rate). The second is a urine albumin-creatinine ratio test, or uACR for short. This test measures the amount of protein in a patient's urine to determine if their kidneys are leaking it into the bloodstream.
Dialysis centers in West Palm Beach
If your loved one isn't capable of visiting a West Palm Beach dialysis center consistently, home care options that are much more convenient are a viable alternative. Our resources can help you explore all of the choices the senior in your life may have, so please take full advantage of them.