Find more resources in your city!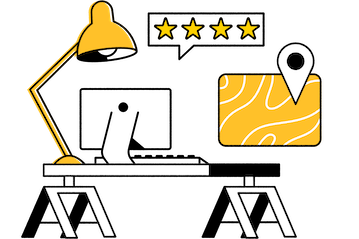 Start Exploring
Should your business be here?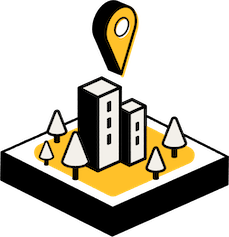 Add your business
What is the prevalence of kidney disease in Waco?
Kidney disease is, unfortunately, a common condition that's becoming even more common in Texas and the United States. The type of data that you see below is a clear indication that dialysis facilities in Bryan, Waco, and other nearby cities should only become increasingly popular in the years to come. It's another reason why now is the best time to begin researching for your loved one.
The good news is that you have lots of options to consider while searching for a Waco-area dialysis center. For example, you can decide between in-home care or in-clinic treatment for your senior. Being able to get dialysis treatment in their home could do wonders for your senior's mental health and general positivity towards life as they deal with this challenging diagnosis.
What should seniors in Waco know about the stages of chronic kidney disease (CKD)?
If you're looking up a Waco dialysis center for your senior, then it's worth taking a minute to review how chronic kidney disease progresses, as we've shown below. The sooner that you catch CKD, the more options that you have to treat it. But by the time you reach late-stage CKD, dialysis or a transplant become your only options.
| | |
| --- | --- |
| Stage 1 | Kidney damage with normal kidney function |
| Stage 2 | Kidney damage with mild loss of kidney function |
| Stage 3 | Mild-to-severe loss of kidney function |
| Stage 4 | Severe loss of kidney function |
| Stage 5 (ESRD) | End-Stage Renal Disease. Kidney failure requiring dialysis or transplant for survival |
If your loved one has end-stage renal disease, they still deserve to enjoy their golden years with friends and family. Finding the right dialysis clinic in Temple, Bryan, or another nearby city will make that much easier for them to do by helping their dialysis treatment feel more like a social outing than a dreaded chore.
How do I find the best dialysis clinics in Waco?
As you look for the ideal dialysis clinic in the Waco area, there are a few big factors that you'll want to consider. Here's a list of things you may want to think about as you evaluate your options:
In-home vs. in-clinic treatment
The proximity of dialysis facilities in Temple to your house
Transportation options
How your senior feels about the facilities and the employees of a treatment center
What kind of scheduling the center offers for treatment
Other intangibles that are important to you and your family
Once you know exactly what you'd like to have in a dialysis treatment center, it becomes much easier to go through your options and make a decision. If you're looking for some additional guidance, check out our comprehensive guide to finding dialysis care. It's got a ton of useful information to help you make a more informed hiring decision.
Dialysis centers in Waco
Chronic kidney disease can be a tough, time-consuming medical issue to lie with. But it doesn't mean that your senior's golden years are over. With the right kind of dialysis treatment, they can continue enjoying time with friends and family just as they had been doing before their diagnosis. The research that you do to find the right clinic will play a big role in helping that happen. So why wait? Use the resources on Seasons to learn more about the top providers around Waco, Temple, and Bryan.